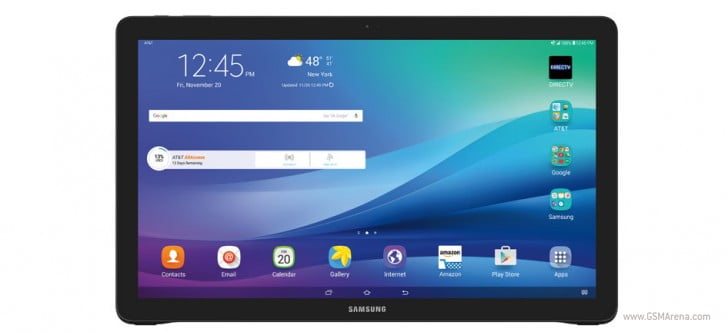 The Samsung Galaxy View tablet has been available in the US for a short while already, but not with 4G LTE support and not from a carrier.
That all changes on November 20, which is this Friday. That's when AT&T will start selling the huge 18.4-inch device. For a limited time, you'll be able to buy one for just $99.99 with a new two-year contract, but there's a big catch – to get that price you need to sign up for new DIRECTV service (with another two-year contract). If you already have DIRECTV, the only way to buy the Galaxy View for $99.99 is if you also add a new smartphone line on AT&T Next.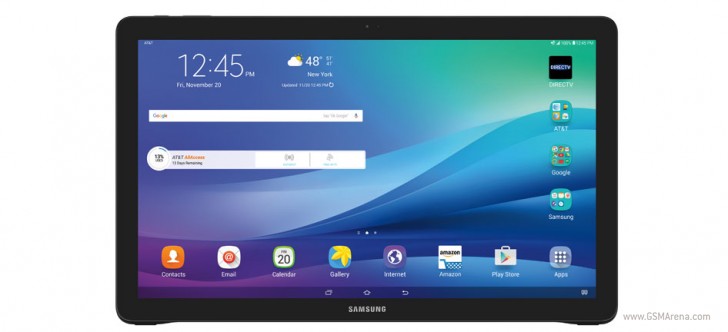 If you don't want to have anything to do with DIRECTV, then the Galaxy View can be yours for $499.99 with a two-year contract, or $30 per month for 20 months if you qualify for the AT&T tablet installment plan. So it looks like the full retail price is $600.
The Samsung Galaxy View comes with an 18.4-inch 1080p touchscreen, a 2.1 MP front-facing camera, Samsung's Exynos 7580 chipset at the helm with 1.6 GHz octa-core Cortex-A53 CPU, 64GB of expandable storage, 2GB of RAM, 4G LTE, and a 5,700 mAh battery. It runs Android 5.1 Lollipop
["source-gsmarena"]