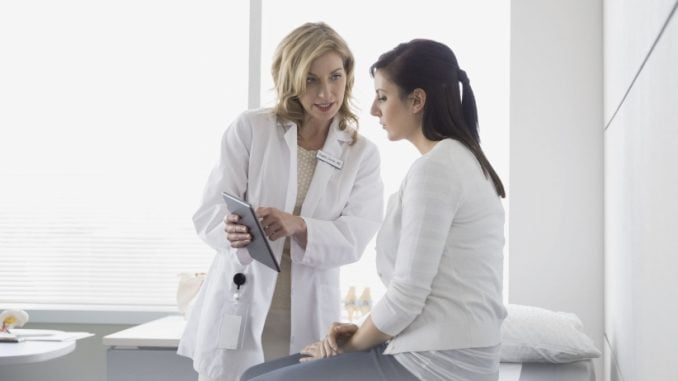 The health care industry is undergoing a lot of uncertainty and challenges right now — from rising healthcare costs, an influx of patients and more — and medical professionals are struggling to provide patients the care they need. There are, however, several advances in both medical technology and personal health that some innovative startups are using to help solve those problems.
Dave Willis, Chief Strategy Officer for Clarius Mobile Health, a provider of mobile ultrasound units, explains how entrepreneurs and healthcare startups can help solve this problem.
"In the past, the challenging logistics and exorbitant cost made it difficult for hospitals to purchase multiple ultrasound machines. The medical device industry responded to those pain points by creating mobile versions that are truly detailed and accurate, enabling practitioners to use the technology easier and more effectively."
Other innovators like Sensodx and RHealth have created mobile health devices that require little more than a drop of blood to help speed up the diagnoses of various diseases.
Related: How an Endurance Coach Helped Change Running Shoes
1. Mobile health to increase access
The reason mobile healthcare technologies are so revolutionary is because they are easier to deploy and they make critical health care evaluations more affordable. Much like mobile smartphones revolutionized the computing world, mobile medical devices are changing the way the industry delivers care.
Willis explains how mobile health solutions will continue to evolve, "The current mobile healthcare devices are just the beginning. We can expect an increase in the number of devices that leverage miniaturized, mobile, and smart technologies that function with extreme accuracy to improve access and reduce costs."
The companies that capitalize on this growing demand for mobile solutions will likely see incredible growth. More importantly, it will be much easier for patients to receive treatment.
Related: 7 Health and Fitness Apps for Busy Entrepreneurs
2. Increasing connectivity
Mobile health applications are on the rise, and the growing popularity of personal fitness trackers is helping people take preventative health measures by using the power of biometric data. Personal health is not the only use for these devices and apps either — a growing number of physicians are using apps to track patient biometrics while they are away from the office, hospital, etc.
These apps increase the quality of information sharing between doctors and patients, and they provide valuable insights into a patient's well-being. Previously, doctors were only able to evaluate biometric data collected at the office, leaving significant blind spots that limited the potential accuracy of their diagnoses. Don Jones of Qualcomm Life describes it as an opportunity to "give people dashboards, gauges and alarm signals" about their health on a daily basis.
Related: New Crowdfunding Sites Boost Health Startups
3. Creating the future of healthcare innovation
More and more exciting technologies are being researched all the time. External devices are the innovation that is driving change today, and they will continue to do so for some time, but the next wave in healthcare tech will be devices that function as internal medical support.
Some of these technologies (like nanotechnology) are more concept than reality at this point, but others are already in development. An important precursor to internal nanotechnology for medical use is ingestible sensors. One such sensor, Proteus, is ingestible and tracks whether or not patients are keeping up with medication regimens. Internal devices may also help increase the quantity of data doctors have access to, much like wearables.
While the industry struggles to find solutions for funding and insurance, these innovators are creating solutions that will inevitably improve the quality and reduce the cost of care for patients.
Willis shares, "Innovation in healthcare technology, particularly on the mobile front, are helping medical professionals reduce the cost of care, both for the patient and the hospital. As the industry continues to adopt these technologies, it will be able to fulfill previously unmet patient needs."
["Source-entrepreneur"]