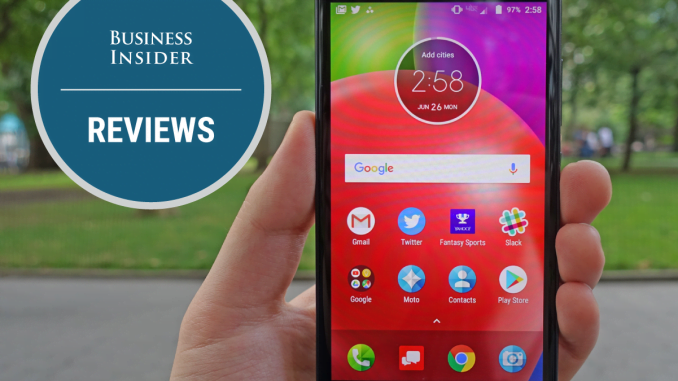 The beautiful thing about smartphones becoming ubiquitous is that smartphone quality has become democratized.
As the highest-end phones improve, the standard set for everything beneath them rises. And as the broader market for smartphones becomesincreasingly commodified , the line between "the best" and "good enough" shrinks.
It all keeps trickling down and blurring together until we hit the point where the many people who don't obsess over specs and display bezels can now pay less to get a phone that's not a trash fire.
Which brings us to the Moto E4. The latest ultra-budget phone from Lenovo-owned Motorola goes for $130 unlocked, but can be had for as low as $70 with a Verizon prepaid plan (which start at $40 a month). That is very affordable! And it makes what would be another ho-hum Android device into a wonderful value.
["Source-businessinsider"]