Microsoft's Windows 10 Mobile OS is now powering 7% of the company's smartphones, according to market research firm AdDuplex. That's up 1.3% from the 5.7% share the OS had in the Windows ecosystem last month.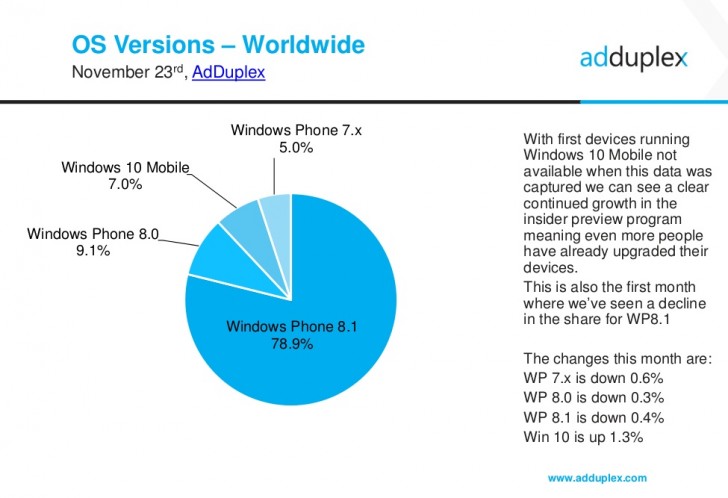 It's worth mentioning that official Windows 10 Mobile update hasn't started rolling out yet, so the number mentioned above only represents Windows Insiders at the moment. As for other versions, Windows Phone 8.1 claims the maximum share – around 79%, while the share of versions 8.0 and 7.x stand at 9.1% and 5.0%, respectively.
AdDuplex stats also give some details on Windows Phone devices that are popular in the US. As you can see in the image below the Lumia 635 is the most popular device in the country, followed by the Lumia 640, whose share was up 2.2% compared to the last month.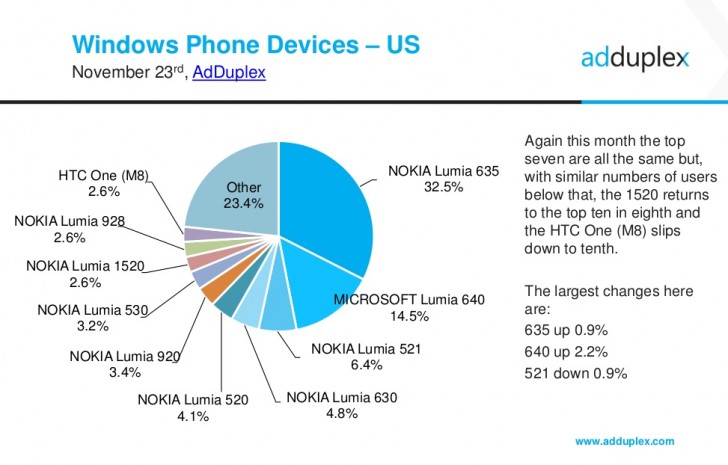 The firm has also included data from Turkey for the first time, with the old Lumia 520 topping the charts there, followed by the Lumia 1320 (see image below).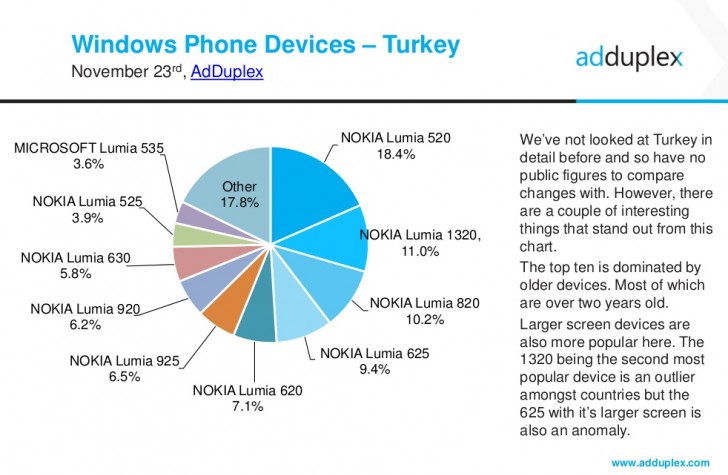 The full AdDuplex report will be published on the company's blog sometime today.
["source-gsmarena"]