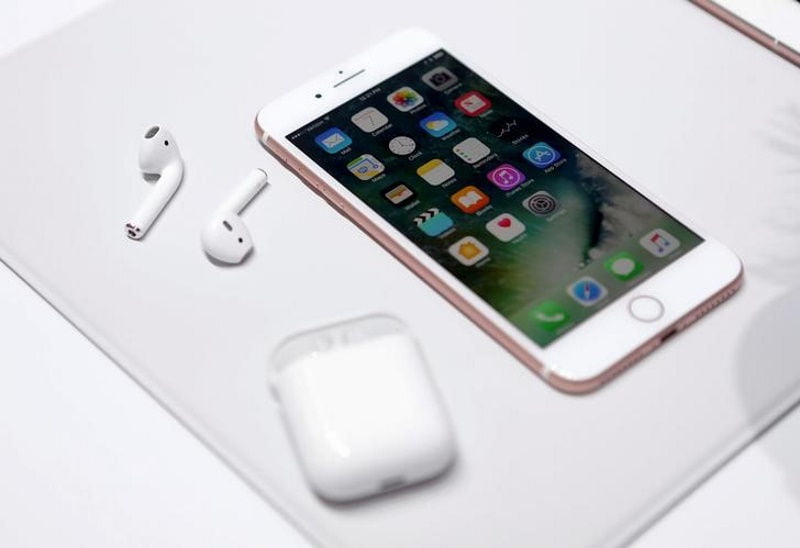 HIGHLIGHTS
AirPods were expected to be shipped in October
Tim Cook now says that AirPods to be shipped in coming weeks
A rumour claims that AirPods won't be shipped before January 2017
Apple had promised to begin shipping the wireless AirPods in October, however, the company has since delayed shipments with no clear timeline as to when customers can expect them. Now, in an allegedl customer response email, CEO Tim Cook himself has said that the shipment should roll out in the next few weeks.
MacRumors got hold of this email response; however it refrains from vouching for its credibility. Cook's response to the grievance mail clearly mentions that Apple will begin shipping the AirPods in the coming weeks. The grief email from the customer and Cook's response can be read below:
Customer's comment: "Give us a release date. I really bought in to the wireless vision you painted. Now I'm stuck waiting with my EarPods but can't charge my 7 at the same time which I need to do at work. Let us know if it's a month or 6 months, because then I'll just buy some other wireless headphones."
Tim Cook's response: "Thanks for your note. Sorry for the delay—we are finalizing them and I anticipate we will begin to ship over the next few weeks."
At its iPhone event in September, Apple got rid of the headphone jack on its iPhone 7 and iPhone 7 Plus handsets, and compensated for it by bundling Lightning-powered EarPods and launching the new wireless AirPods. The AirPods, whenever they arrive, can be bought for $159 (Rs. 15,400 in India).
They are powered by the company's new W1 wireless chip, the company's first wireless chip, which enables quick pairing and connectivity with the iPhone. The earphones feature dual optical sensors and accelerometers in each ear bud which work with the W1 chip to detect when the headphones are in your ears and only play when you're ready to listen. Double-tapping the AirPods enables Siri, and the microphone is designed to focus on voice and filter out external sound.
The AirPods were expected to be announced in October, but Apple announced a delay reasoning that 'it wasn't ready to ship'. It was then tipped that the AirPods would be shipped starting November 30 but that didn't happen either. There's another rumour that the AirPods won't be shipped before January 2017.
Tags: Apple, AirPods, AirPods Launch, Tim Cook, AirPods Shipment Date
["Source-Gadgets"]