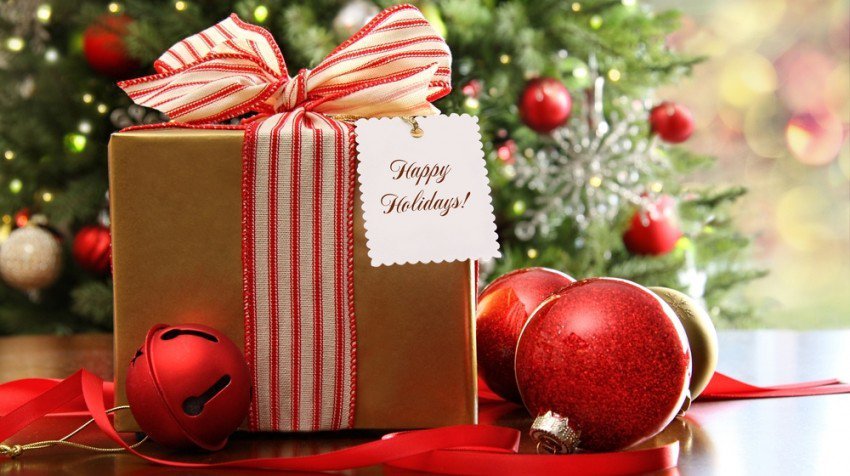 Update: See an updated list of business gifts in this category at 20 Best Business Gifts for Under $25.
The gift giving season can sometimes feel like a whirlwind, but you don't have to feel overwhelmed. With a little planning you can avoid the crunch to your time and your wallet. You can find great business gifts in a variety of price ranges to fit your needs. Here is our gift guide for $25 or less.
Monogrammed Bar Towels
Here's a gift that can be personalized without being too personal. Made from a linen/cotton blend these bar towels come in a set of 4 and can be hemstitched with the recipient's initial. What's even better they are machine washable, too.
Color Pop Office Accessories
Minimalist and colorful, these color pop office accessories can be mixed and matched. The full set might be out of the price range, but a few won't break the bank. You can gift several in a variety of colors to make a bright and useful gift.
Starbucks Ceramic Traveler
Chances are there is a coffee lover on your list, and lots of people are fans of Starbucks. A Starbucks travel mug could be a real hit with a number of people on your gift list. There are a number of different styles you can choose from but we like this ceramic option with a unique drip artwork on the exterior.
Great Mind Puzzle Set
This is not your ordinary mind puzzle set. Five different wooden puzzles are themed after corresponding female historical figures. The box set includes Queen Victoria's cross, Boadicea's chariot wheels, Marie Curie's asteroid, Cleopatra's asp and pyramid, and Florence Nightingale's lamp.
Wicker Harvest Basket
Have a gardener on your list? Created from natural wicker, this harvest basketmakes an earthy and unexpected gift. It's slim and tall so it can be easily carried, and it includes an attached rope and hook so it can be hung for hands free use.
Dipped Oreo Cookies
Food is often a great gift option. Take a look at this assortment of colorful dipped oreo cookies that could make a delectable treat for someone on your list. Twelve cookies come delivered in a gift box sporting a variety of candy toppings and all dipped in chocolate.
Wine Lover's Tool Set
It may look like a bottle of wine but crack this one open and inside you will find a set of five tools for the wine taster on you list. The tool set includes a wine opener, drop-stop collar, wine spout, foil cutter and wine stopper. The bottle shaped container can also be personalized with the recipient's name.
Acacia Wedge Server
Rustic and handcrafted, this acacia wood server is a great gift option for that person on your list that likes to host. Each platter is cut from a wedge of acacia tree and has it's own unique grain pattern. A bark outer rim and vegetable oil finish complete the earthy and natural look.
Knit Tech Gloves
Who wouldn't appreciate a pair of these knitted gloves with touchscreen compatible fingers? They can keep fingers warm and still allow the wearer to use their smartphone or tablet even while on the go in chilly weather. There are five different marbled colors to choose from to chances are they can fit the tastes of just about anyone on your list.
Ceramic Grilling Pan
Here's one for the person on your list that loves their outdoor grill. This ceramic grill pan looks nice on its own but it can also help produce some good looking food. Made of glazed stoneware with a non-stick surface it's a gift that makes grilling all sorts of food easier.
Corkcicle
What is a corkcicle you might ask. It's an in-bottle chiller that can keep a bottle of wine nice and cool without the need of an ice bucket. Freeze the corkcicle for about 90 minutes and it's ready for use. A great gift for the wine lover on your list.
Cavallini Journalino
Made from softbound Italian leather with a wrap closure, this journal is filled with over 350 pages of unlined paper waiting to be filled. The Cavallini Journalino is handmade in Italy and makes a classy looking gift for anyone on your list that likes to write down their thoughts or notes.
Bath & Body Works Gift Set
Sometimes it's the simple gifts that are best. This gift set from Bath & Body Works comes in it's own decorative bag so no wrapping which makes things easier on your. Inside the bag are several yummy smelling hand soaps and lotions that could make a great gift.
Zelda Wisdom Calendar
A wall calendar is a classic gift and this 2016 calendar from Zelda Wisdom is adorable and tickles the funnybone. Each month features Zelda, a 60 pound bulldog, in a different costume giving a bit of wise and amusing advice. A good gift for a dog-lover or just someone who likes a laugh.
Wood and Brass Dice Box
This wood and brass dice box makes a great gift for the person on your list who loves design and a good board game. Made of wood with a brass inlay, this dice box will certainly look good sitting on a shelf. Inside are five matching dice just as nice looking as the box they come in and are ready for the next game night.
So there you have it, our list of gift ideas all $25 or less. You don't have to scramble to find affordable and thoughtful gifts for everyone on your list. With a little planning you can find the perfect gift, in the perfect price range, to express your appreciation for what your clients, employees and colleagues do all year long.
Update: See an updated list of business gifts in this category at 20 Best Business Gifts for Under $25.
["source-smallbiztrends"]