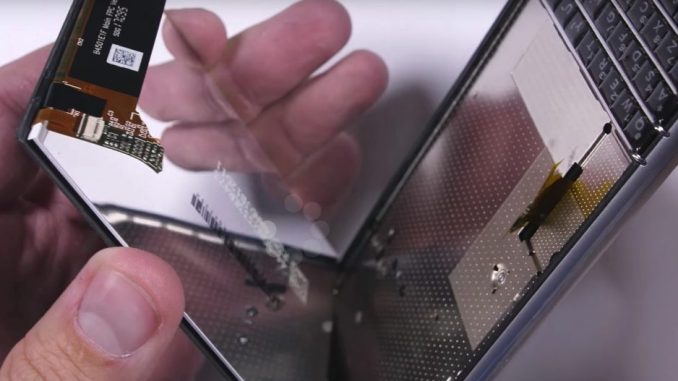 We're right to assume that BlackBerry has seen JerryRigEverything's Durability Test. The result of the Scratch, Burn, and Bend Test by Zack Nelson was disastrous for the KEYOne as the screen was totally damaged once it was bent and pushed from the back panel. The phone passed the scratch and burn tests so it still is good as long as you don't sit on the unit or bend it on purpose.
The main reason for the phone falling apart was there is not enough adhesive in place. BlackBerry Mobile sent out an official statement regarding the issue about the KEYOne display and assured the consumers it is looking at adding measures so the display won't be separated from the rest of the phone.
Here is the official statement by the Canadian smartphone pioneer:
TCL COMMUNICATION HAS A LONG-STANDING TRACK RECORD OF DELIVERING HIGH-QUALITY DEVICES TO OUR CUSTOMERS AROUND THE WORLD, AND THE BLACKBERRY KEYONE IS NO DIFFERENT. TO ENSURE THE HIGHEST QUALITY IN THE BLACKBERRY KEYONE, WE USED STRONG, DURABLE PREMIUM MATERIALS AND CONDUCTED RIGOROUS STRESS TESTS ON THE DEVICE THROUGHOUT THE PRODUCT DEVELOPMENT CYCLE TO MEET THE REAL LIFE USE STANDARDS OUR CUSTOMERS DEMAND. WHILE THE BLACKBERRY KEYONE IS BEING MET WITH GREAT ENTHUSIASM, WE ARE AWARE OF THE CONCERNS AROUND POTENTIAL DISPLAY SEPARATION ON THE DEVICE. OUT OF THE THOUSANDS OF BLACKBERRY KEYONE SMARTPHONES THAT HAVE BEEN SHIPPED AND SOLD GLOBALLY, ONLY A VERY SMALL HANDFUL OF CUSTOMERS HAVE REPORTED THIS KIND OF ISSUE.

OUR TEAMS ARE ACTIVELY EXAMINING ADDITIONAL ADHESIVE MEASURES THAT MIGHT FURTHER STRENGTHEN AND ELIMINATE ANY POSSIBILITY OF DISPLAY SEPARATION OCCURRING. IF A CUSTOMER DOES EXPERIENCE THIS HOWEVER, THEY'RE ENCOURAGED TO CONTACT US FOR A DEVICE WARRANTY REPLACEMENT.
The BlackBerry KEYOne isn't problematic according to BlackBerry. What happened to Zack Nelson's phone could just be an isolated case. The phone was abused in a not so normal way. We agree because you don't just bend a phone from the back. However, there is a possibility that you can sit on it when placed inside your back pocket.
BlackBerry promised it will replace the KEYone if you find any problem with it. As for CrackBerry, the website did a simple drop test to check if the phone can take some abuse. The author even threw the phone at a wall but the display was intact. Bending the device on purpose managed to get the screen out again.
Contrary to what JerryRigEverything said that there is no adhesive, there are some but not enough to keep the display in place. We're hoping TCL and BlackBerry just strengthen the adhesive or add some more.
VIA: CrackBerry