Okay, Samsung, what did Europe do to you? First no more laptops, then no Note5 and now no Samsung Gear S2 3G… That's right, the 3G-enabled version of the Tizen-powered smartwatch will be launching only in the US and South Korea, Europe and other markets are only getting the versions without mobile data.
Samsung points to the e-SIM – an "embedded SIM" format that's available in the US but hasn't been adopted by EU carriers. It can't be removed from the device, instead carriers can reprogram it to make it their own.
Apple has a similar feature, Apple SIM used in US iPads, and UK carrier EE even supports it. But not the GSMA-standardized e-SIM. The original Gear S used a tiny nanoSIM and avoided such problems.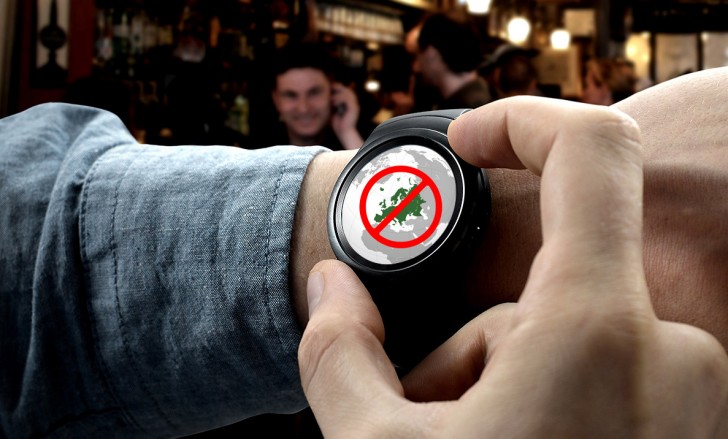 VP of Samsung Mobile for Samsung UK says that fitness is the driving factor behind smartwatch adoption and for that you need GPS.
GPS is available only on the Gear S2 3G, the plain S2 and Gear S2 classic don't have a receiver. They still have fitness tracking functionality, but runners and bikers will be missing out.
Launch details for the Samsung Gear S2 will be unveiled next week. The VP hinted at a price around £320 for the models to be available in the UK.
["source-gsmarena"]