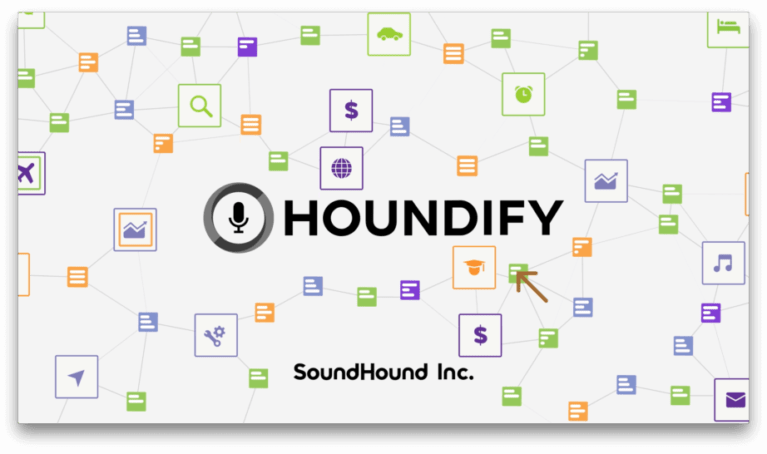 SoundHound's platform promises to open up the race on voice command technology with Google Assistant, Siri, and Alexa. Samsung and NVIDIA might be eyeing incorporation into self-driving cars
Player 3 has entered the game. SoundHound announced a gargantuan $75 million funding round Tuesday led by Samsung Catalyst Fund and NVIDIA with an eye on spending to better develop a rival to Google Assistan, Siri, and Alexa. If recent moves by the corporate titans are any indication, the move will have dramatic implications on the autonomous vehicle race.
SoundHound will use the funds to invest in what it calls "Collective A.I.," which the company defines as "a powerful architecture giving users of the platform the power to bring voice-enabled AI to everyone, everywhere." In other words, it could be a stepping stone to more fluidly allow different search and automation algorithms to work in sync.
The company debuted its voice assistant platform Houndify in March 2016 for both Android and iOS with an eventual goal of writing an algorithm that could surpass its chief rivals over at Apple, Google, and now Amazon. The platform lets third-party developers (they claim 20,000 use it right now) build their own assistant programs and claims to be the only one of its kind that can "integrate voice and conversational intelligence into their products" according to a marketing video.
"We are at the inflection point of our long-term vision that every product or service needs to have a smart voice-enabled interface, and consumers have increasingly high expectations for this requirement, beyond simple commands or skills," SoundHound CEO Keyvan Mohajer said in a press release.
Developers have used it to help with their projects on NVIDIA and Samsung's ARTIK Smart IoT platform.
"With this strategic investment, we will bring the power of the proprietary technology behind our independent Houndify platform to even more users globally and amplify the rollout of our Collective A.I. architecture."
Samsung and NVIDIA hit the road together?
This investment by Samsung via its Catalyst Fund shows the technology giant is definitely in the voice recognition game and comes amid early reports of an assistant app dubbed Bixby on the Samsung Galaxy S8. It follows a low-lying presence at CES for Samsung, where technologies like Amazon Alexa went out of their way to try to steal the show. Samsung incorporated a personal assistant into one of its refrigerator models, but that was about it — hardly a real offensive against rivals Google Home and Amazon Echo.
There is more here to Samsung's possible strategy, evident with the addition of NVIDIA that could point to autonomous vehicles. NVIDIA has gone all in on self-driving cars of late after announcing two separate partnerships with Audi and Mercedes-Benz to build autonomous vehicles. Samsung is in the running to close a colossal $8 billion acquisition of Harman, which debuted its on self-driving concept on the show floor in Las Vegas earlier this month.
Google has been aggressive with its debut of Assistant and chat app Allo in 2016, as has Amazon.
Global Catalyst Partners, Walden Venture Capital, and Translink Capital were returning investors for what is considered a Series D financing round. New investors include the creatively branded MKaNN, Japanese firms Nomura Holdings and Sompo Japan Nipponkoa Insurance, Kleiner Perkins Caufield & Byers, Recruit Holdings' RSI Fund, and finally the SharesPost 100 Fund.
["source-ndtv"]