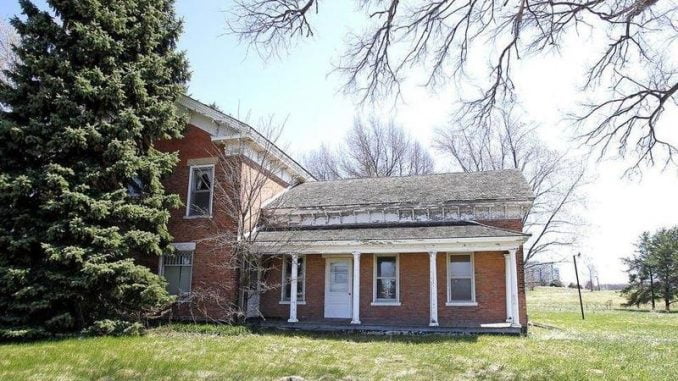 HARVARD – The largely absent new owner of the former Motorola campus in Harvard has responded to pressure from the McHenry County Historic Preservation Commission regarding the Coventry house on the property.
Edward Harvard Holdings bought the long-vacant Motorola campus in April 2016 for $9.3 million and stated plans in March to redevelop the site to make smartphones.
The $32 million redevelopment plan hasn't seemed to move forward, despite that its incomplete application for enterprise zone incentives estimated the project would be done this past May.
Representatives from the preservation commission are concerned about the fate of the William H. Coventry House and Barn on the site. The group completed a building inspection on the historic landmark property and found it deteriorating, with some needs it deemed urgent.
James Cambridge of Michigan-based Kerr Russell Attorneys & Counselors wrote a letter to the commission, county and city of Harvard on behalf of Edward Harvard in October refuting claims that the building is being demolished through neglect.
"Although the Coventry farmhouse may deserve some attention, the building is far from being hazardous or unsafe," Cambridge wrote. "It's unfair to accuse the owner of neglecting the building in just a matter of months when, in fact, the farmhouse has been left vacant for decades, ignored by many."
Cambridge said that although the owner acknowledged the importance of historic preservation, the building couldn't be looked at in isolation.
"Often, the preservation of a single building – as important as it is – must be viewed in the context of something much bigger and equally important to the community," he wrote. "Our collective efforts should be devoted to redevelopment of the entire campus."
Cambridge declined to elaborate on the status of the redevelopment Thursday.
Historic Preservation Commissioner James McConnell said the county should enforce its historic preservation ordinances.
"McHenry County tells county real estate owners what they can and cannot do on their property every day in the form of zoning laws, environmental regulations and building codes," McConnell wrote in a letter to the McHenry County Board. "Preservation of this historic landmark is not mutually exclusive with the redevelopment of the Motorola facility. … Construction efficiencies could be realized by pursing both projects simultaneously."
["Source-nwherald"]