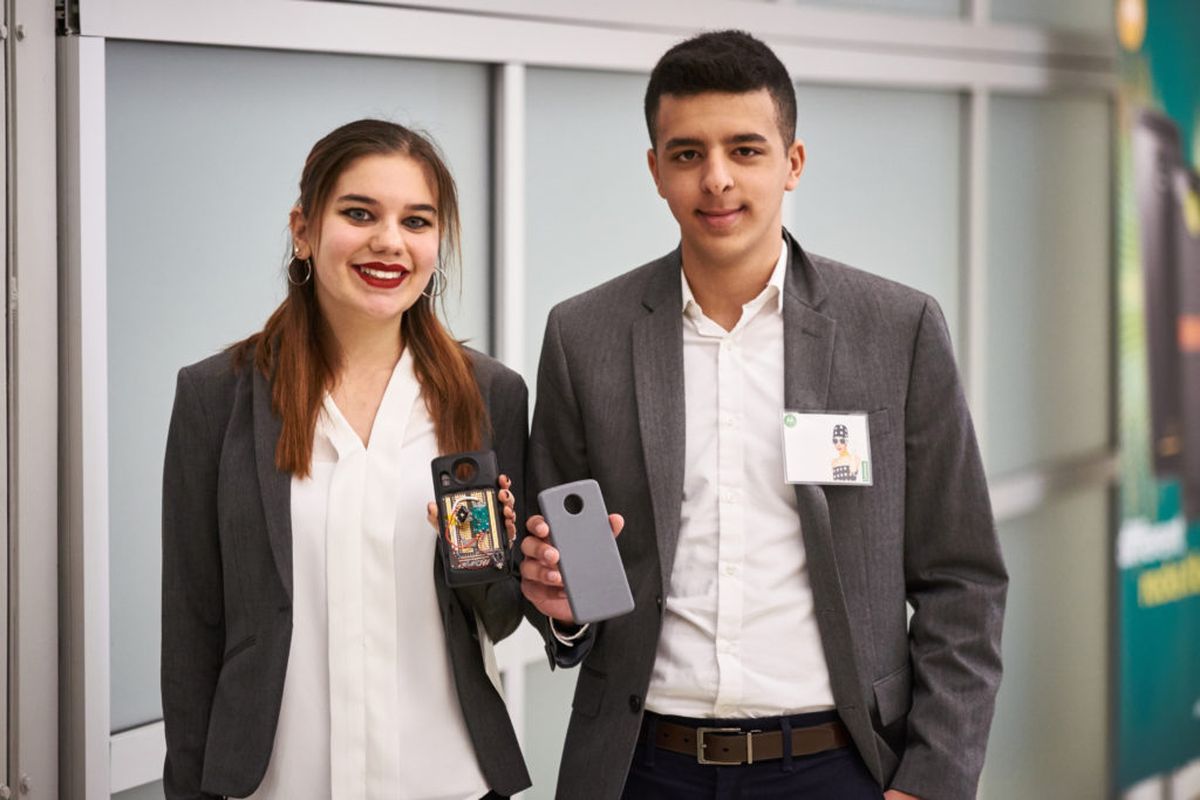 Motorola hasn't given up on Moto Mods yet, and the company recently held a pitch day for budding inventors to pitch their best concepts and ideas to a panel of Motorola, Lenovo, and Verizon executives in an effort to secure investment funds for development, via Engadget.
The thirteen ideas are a mix of new, like the extended battery with a solar charger or the LED light ring for notifications, and old, like the physical keyboard mod currently looking for support on Indiegogo.
Motorola, Lenovo, and Verizon picked two mods as the winning concepts for future investing: the DigiFrame, which sticks an e-paper display on the back of the phone in a manner similar to the Yotaphone 2, and the MACAY TrueSound HiFi, which adds both a digital-to-analog converter and an analog-to-digital converter for improved audio input and output on the phone.
All of the various concepts are interesting ideas that speak to how Motorola would like for users to be able to customize their phones with mods on a deeper hardware level than just sticking on a case. And the fact that there are still teams working on more mods to expand the platform isn't a bad sign for the future of the Moto Mods program, either. But as to whether or not Motorola can succeed with its modular concept where companies like Google and LG have already failed still remains to be seen.
[Source:-theverge]