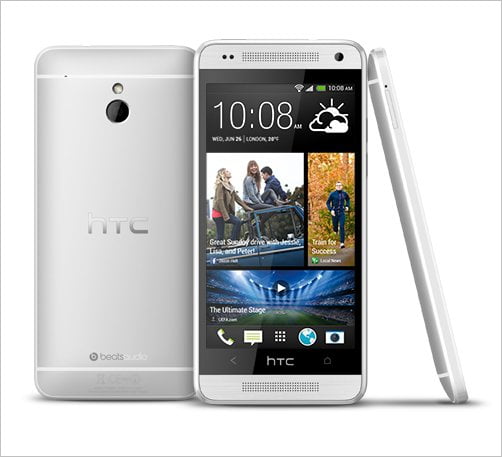 htc one mini
Small business users looking for budget smartphones have more to pick from everyday it seems. The HTC One Mini, little brother of the HTC One, was unveiled by the company last month.
The device will be available in select markets sometime this month with a global availability in September. What's more, CNET speculated the device would likely be priced in the $89 to $129 range with contract. That would seem to make sense given the pricing of the HTC One listed at $199 with some mobile service providers and $599 full price without a plan at Google Play.
A Smaller Version of the Original
The HTC Mini is in many ways just a smaller version of HTC's flagship phone. It retains what TheVerge.com describes as the best qualities of the original, a "superb" display quality and unibody aluminum shell.
The new phone has:
A smaller screen-size, 4.3 inches instead of 4.7.
A 720 pixel resolution versus the larger phone's 1080p (though reviewers say this is not much of a downgrade on a screen this small).
An equivalent Super LCD screen to the larger model.
About half the memory (1 GB) and half the storage (16GB).
A considerably shorter battery life (one of the big drawbacks of the new phone).
A New HTC One May Wait in the Wings
And if smaller isn't your thing, there may be a super sized version of the HTC One coming.
The company recently dropped a hint with a tweet and Vine clip of a larger phone (some are calling it the HTC One Max) potentially coming soon.
Here's a hands on review of the HTC One Mini from Android Central.
["source-smallbiztrends"]