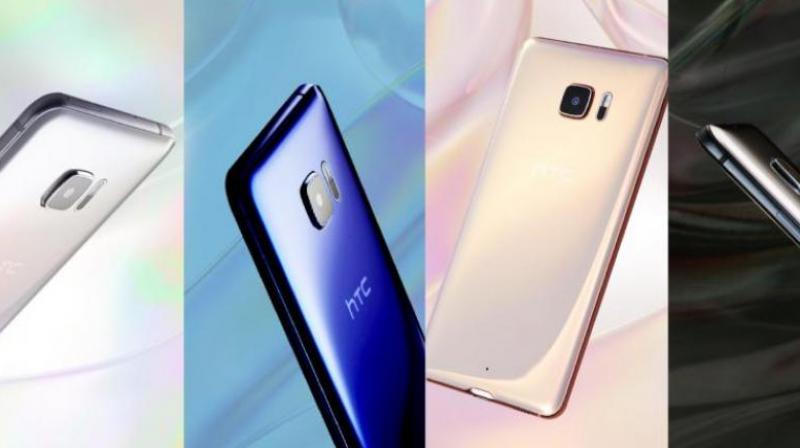 HTC U flagship smartphone, which has recently been tipped to be branded as HTC U 11, has appeared in a teaser video revealing the touch-sensitive edges it will be featuring.
The HTC U smartphone was earlier referred by codename "Ocean," but a new leak shared by Evan Blass has confirmed the smartphone will be called HTC 11 and will come in five different colour variants–white, black, blue, red, and silver.
The handset was also speculated to come with a touch-sensitive frame and HTC's new interface, Sense 9.
The video given below adds credibility to the speculation. In the video, the HTC U 11 features the touch-sensitive edges on either side of the display. As what is revealed in the video, the edges are designed to perform different actions based on the gestures of the user.
In a twitter post, HTC confirmed to unveil the smartphone on May 16.
In January, HTC launched two smartphone, HTC U Ultra and HTC U Play, under its flagship series called "U." However, the firm hold off the launch of "Ocean" smartphone.  It was speculated that HTC wanted to power the "Ocean" phone with Qualcomm's Snapdragon 835, and since Samsung bid on SD835 production until the Samsung Galaxy S8 is announced, HTC had to delay the device's launch.
Based on the codename "Ocean," the new arrival is speculated to feature a 5.5-inch WQHD (2560 x 1440) display
Like the two previously released models, the HTC U could also come with 4GB RAM, offering 64GB/128GB of internal storage option. The internal memory can further be expanded up to 2TB via a microSD card.  In terms of camera, it may also sport a 12MP rear camera with Sony IMX362 and a 16MP IMX351 front camera. Unfortunately, HTC ditched the headphone jack in the "U", based on which the upcoming model is unlikely to feature a headphone jack.
Additionally, the phone is also believed to house with artificial intelligence called HTC Sense Companion, which will help enhance smartphones' performance learning from customers' usage.
HTC says the Sense Companion will help users save battery life by reminding them to charge the phone during the day when it spots a busy calendar, while also suggesting extra clothing and leaving more time to travel if bad weather is forecast.
[Source:-decanchronicle]