At this point we're less than a week away from Google's September 29 event, during which it's going to announce the next generation of Nexus devices (and perhaps a new Chromecast too). So, understandably, we're seeing more and more leaks about these products. Just in the past few hours the retail boxes for the LG Nexus 5X and Huawei Nexus 6P have been revealed, and the LG-made handset had its specs confirmed by a retailer.
And now it's time to see exactly what the Huawei Nexus 6P is going to look like, courtesy of two leaked press renders. The first one shows the white version's front and back. As you can see, the front fascia will be black even if its back is (mostly) white.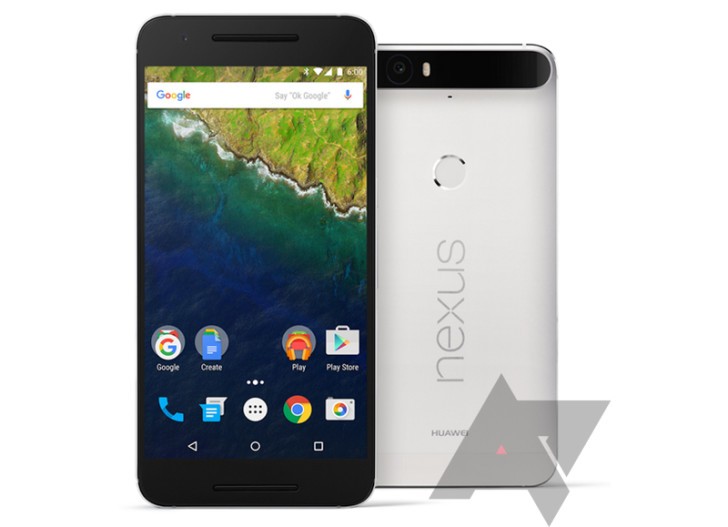 The design of the phone in these renders aligns perfectly with what we've seen in past leaks, so it's probably what we'll get from Google next week. A couple of front-facing stereo speakers can be noticed, the fingerprint scanner is on the back, and overall the phone seems to be quite thin – especially as there was the need for that big hump housing the camera in the top part. It's an interesting design decision from Huawei and Google to not have just the camera module stick out, instead creating that whole odd-looking black bar.
Anyway, moving on we get an idea of what four color versions for the Nexus 6P look like. More could be announced, though, if not initially then later on. And apparently the gold one might be limited to certain markets only.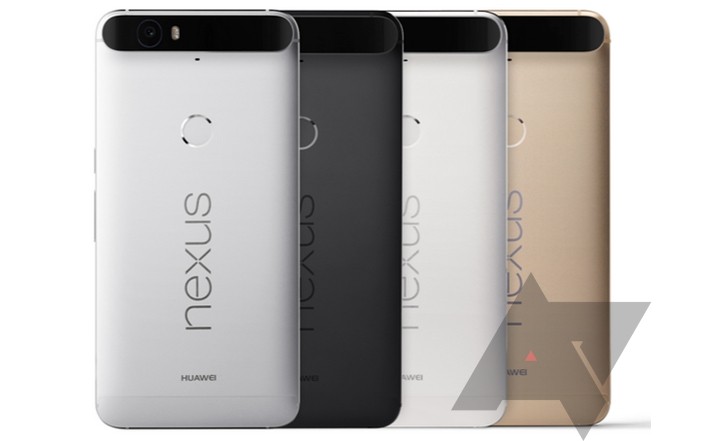 Silver, black, white, and gold is what they are, but we assume the PR departments from Huawei and Google will think of much more appealing names for these hues. The front for all variants is probably going to be black, just like it is for the white model pictured above.
In case you've forgotten, the Huawei Nexus 6P is expected to feature a 5.7-inch QHD touchscreen, Qualcomm's Snapdragon 810 chipset at the helm, Android 6.0 Marshmallow from day one, 3GB of RAM, 32 / 64 / 128 GB of storage, and a USB Type-C port.
["source-gsmarena"]