Waterproof phones are nice for hygiene since you can always give them a light wash. KDDI and Kyocera went a step further and introduced the Digno Rafre – the world's first soap-proof phone. That's right, you can use soap to make sure the phone is as clean as it looks.
The Rafre has been specifically rated for hot water resistance at 43° (hot water is not included in the usual IP ratings, of which the Rafre has IP58). And, and!.. it comes with a rubber ducky dock, which floats in the bathtub. "Netflix and chill" just got waterborne. Or, you know, kids can play with it, or something.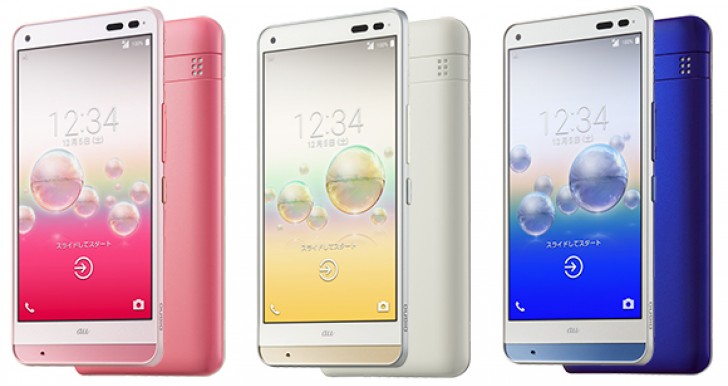 The Digno Rafre comes in Navy Blue, Cashmere White and Coral Pink. The touchscreen will work even when wet and it's guarded by Dragontrail X glass against accidents. The phone itself is shock-proof (MIL-SSTD-810G) to survive its young potential owners.
The specs include a 5″ 720p screen, Android 5.1 Lollipop, 2GB of RAM and 16GB storage (with a microSD slot) and a 13MP camera. It supports 4G LTE and WiMAX plus VoLTE and its 3,000mAh battery should last over 20 hours of VoLTE calls.
["source-gsmarena"]