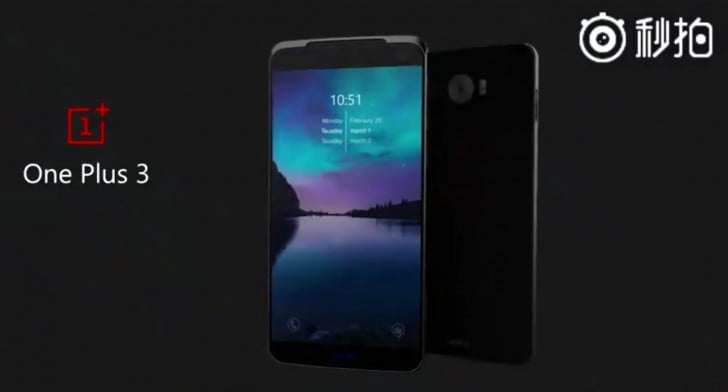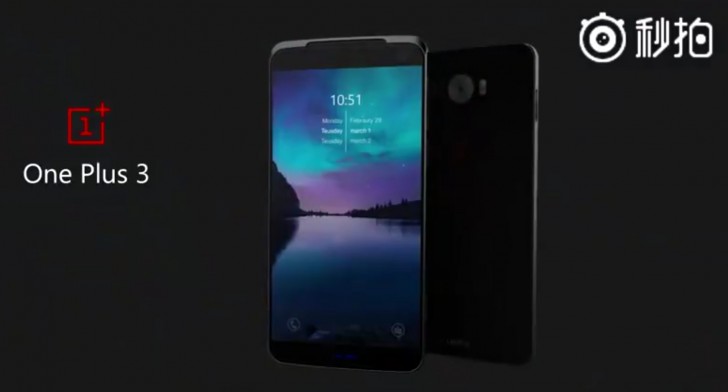 Despite its modest product portfolio, OnePlus is still persistently making headlines, mostly due to an ingenious mix of viral marketing and intriguing products that tend to fuel fan interest. TheOnePlus 2 has been around for a few months now and so understandably the OEM is working hard and already preparing for its next "flagship killer" offer.
We haven't seen or heard a lot about the OnePlus 3yet, apart from a couple of low-res renders, so a newly unearthed product clip is definitely an interesting find. The short video offers a glimpse at the design of the upcoming handset, or at least a render of it and offers a few bits of extra information.
From the looks of it, the OnePlus 3 will be a truly gorgeous device, with a slick metal frame – a bit curvier than the one on its predecessors. Interestingly enough, the signature sandstone back, that made both the OnePlus One and OnePlus 2 instantly recognizable, seems to be replaced with a brushed metal back. However, it might still be an option for the OnePlus 3 and part of the manufacturer's experimentation with different materials, like the ceramic on theOnePlus X.
The video also suggests a dual-tone LED flash on the back and possibly another one on the front. The USB port seems to be Type-C, which was to be expected and although is is hard to tell, there might actually be stereo speakers on the front of the unit, just like a previous rumor suggested.
Other alleged specs on the OnePlus 3 include a 5.5-inch 1080p display (with QHD also a possibility). The handset should be powered by a Qualcomm Snapdragon 820 SoC and have two memory options – 4GB of RAM pus 16GB of storage or a whopping 5GB of RAM and 64GB of storage (although the latter RAM capacity seems too odd of a number and won't likely come to pass).
An upgrade to battery capacity is expected as well, possibly to 3,500 mAh. And the camera setup should consist of a 13MP main shooter and a 5MP selfie one. According to industry sources, the OnePlus 3 could be launched in the summer of 2016.
["Source-gsmarena"]