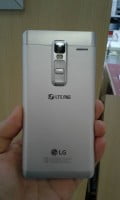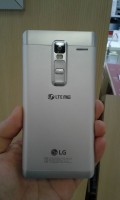 Next Monday, on September 21, LG will unveil a mid-range smartphone with a metal body. It will be called LG Class, as we found out yesterday, and it will pair LG's signature back-mounted buttons with a blockier design than what we've seen from the Korean company recently.
Since the Class will not be a flagship, but will have a metal shell, it's probably best thought of as a competitor to at least one of the members of Samsung's Galaxy A series.
After the teaser image LG released yesterday, now a set of live images showing the Class has been leaked in the company's native South Korea. You can see the full pictures by clicking on the thumbnails below.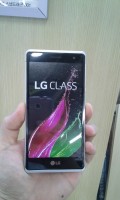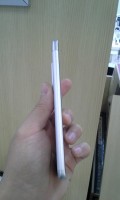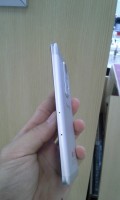 LG Class
Interestingly, the LG Class is now said to feature a 5-inch touchscreen, which, if true, means that it can't possibly be the mysterious handset with the model number H740 that was benchmarked recently. Although that too is clearly mid-range spec-wise, it does come with a bigger, 5.7-inch display.
Yet if the LG Class isn't the H740, then we actually don't know a lot about it – except for the aforementioned screen size. What is clear is that the model in these images is manufactured for LG U+, one of the three carriers in South Korea.
Over there, it's rumored to cost around KRW 400,000, which right now means $342 or €302. It's unclear whether the LG Class will be sold globally or not.
["source-gsmarena"]