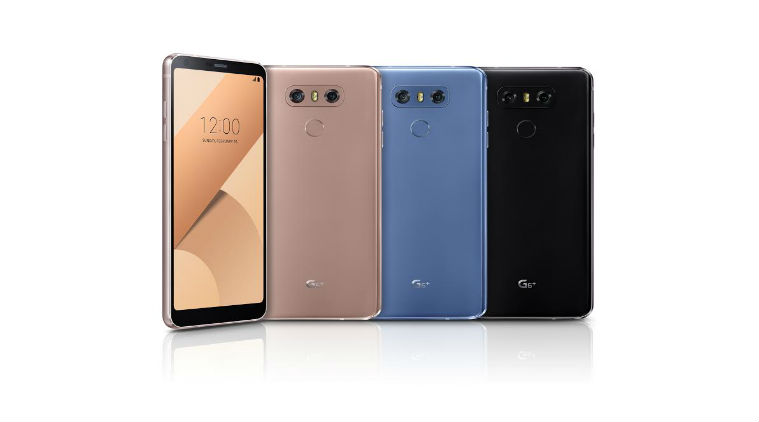 LG G6+ is a super charged version of the original LG G6, and this new phone featuring 6GB RAM and 128GB storage.
LG G6+, a super charged version of its flagship smartphone has been launched. The LG G6+ comes with more storage, wireless charging, and bundled B&O Play earphones to take full advantage of the 32-bit Hi-Fi Quad DAC featured in the phone.  Elsewhere, you'll find the same hardware as the LG G6. Alongside the LG G6+, the South Korean company also announced it will sell the LG G6 with 32GB storage variant as well.
LG G6+ isn't much different from the original LG G6, which first debuted in February during the Mobile World Congress (MWC). The 'Plus' moniker looks identical to the G6, with no increase in the display's size or any other specifications. Like the G6, the new phone is also powered by the Snapdragon 821 processor.
LG G6+ continues with a 5.7-inch QHD 18:9 FullVision display. It has a microSD card slot, dual 13MP rear cameras, a 5-megapixel front camera, and a 3,300mAh battery. It does, however, have 6GB RAM and 128GB storage. LG G6 comes with 4GB RAM and 64GB storage LG has added a wireless charging feature to the G6+ as well.
A handful of software features will debut alongside the LG G6+, while a software update will be seeded to the LG G6 smartphone as well. There's a new software feature called Face Print that has enhanced security option, which the company claims to be more convenient to use than existing facial recognition technology. Then there's a Low Power Consumption mode and a 'covered lens warning' feature,
"LG's G series has always been about offering innovation and technology that we believe will appeal to as many customers as possible," said Juno Cho, president of LG Electronics Mobile Communications Company.
LG G6+ will arrive in Optical Astro Black, Optical Marine Blue and Optical Terra Gold colour options. Meanwhile, LG is introducing the G6 in two more colours: Optical Marine and Optical Terra Gold. The LG G6+ will debut in South Korea next month, but the company is yet to announce the price and availability of the device in India. Interestingly Samsung announced the Galaxy S8+ with 6GB RAM and 128GB storage in India recently.
["Source-ndtv"]