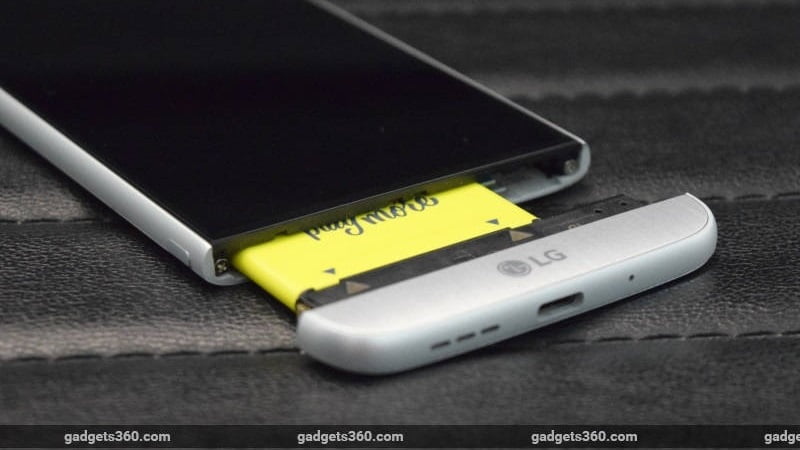 HIGHLIGHTS
LG expected to ditch 'LG Friends' next year
LG denied ditching modular accessories earlier
Modular accessories were introduced earlier this year
There are experiments that work and then there are experiments that make companies go back to the drawing boards. When LG introduced the concept of modular accessories with its smartphone LG G5 earlier this year, few could have imagined that this move will fall in the latter category. However, if reports are to be believed, the South Korean company will be ditching the support for modular accessories next year with its next flagship smartphone, currently speculated to be called the LG G6.
As per a news report by South Korean news firm ET News, "multiple representatives from multiple industries" have claimed that LG will not modularise its next smartphone. This move cannot be termed surprising at all as users often found it difficult and complicated to switch between the modular accessories. Further, as the modular accessories had to be bought separately, the effective cost of owning the smartphone went further up. These reasons arguably contributed to the poor sales performance of the smartphone.
The modular accessories, dubbed as LG Friends, included the LG Cam Plus, a camera add-on, and Hi-Fi Plus, which was co-developed by LG and Bang & Olufsen, a portable Hi-Fi DAC which can be used as a standalone portable DAC or with the G5 to enable 32-bit audio playback.This report comes as a surprise especially because the company's spokesperson Ken Hong confirmedin September that LG will not ditch the "modular concept in the subsequent generation" of G-Series smartphones, despite the G5's performance in the market.
It should be noted that like every other rumour, we will have to wait for company's official announcement for any confirmation.
Tags:
["Source-Gadgets"]