And the long wait is over – the vivo X6 and vivo X6Plus are official, coming with lovely metal bodies and AMOLED displays. They have 5.2″ and 5.7″ screens as is the current norm of phone and phablet as a flagship duo.
vivo X6Plus
Measuring a slender 6.6mm, the vivo X6Plus comes in Silver, Gold and Rose Gold color options. The 5.7″ Super AMOLED display has 1080p resolution making for an okay 386ppi pixel density. The software is based on Android 5.1 Lollipop, but has been heavily customized into "Funtouch OS."
The vivo X6Plus impresses with 4GB of RAM, though its chipset is fairly standard, a MediaTek MT6752. It has eight Cortex-A53 cores at 1.7GHz and a dual-core Mali-T760. Like the RAM, the internal storage is generous – 64GB out of the box, with an option to add more.
Both vivos are dual-SIM phones, but the second SIM slot can accept a microSD instead. This gives you an option of dual-SIM or extra storage (but not both at the same time).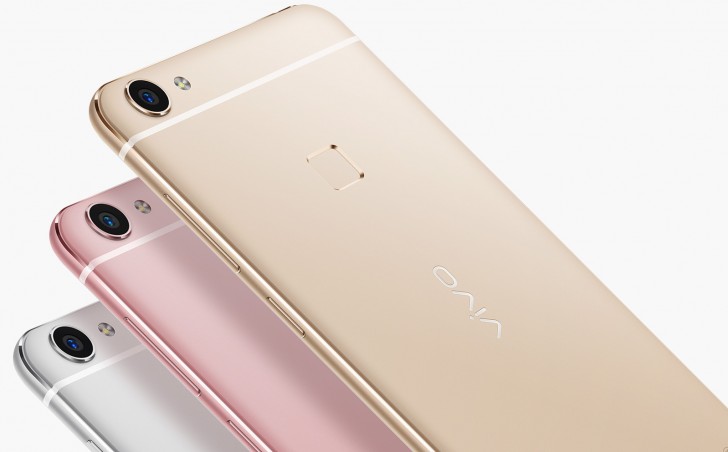 Anyways, the phone is secured with a fingerprint reader on the back, which works in any orientation and needs a mere 0.4 seconds to unlock the screen.
The camera department features a 13MP sensor with phase detection autofocus and an f/2.2 aperture. There's also an 8MP selfie camera. The camera launches in 0.6s and locks focus in 0.2s.
For audio the phone uses a Yamaha Hi-Fi chip and dedicated amp. It also boasts a 3,000mAh battery with fast-charging tech over a microUSB cable.
The vivo X6Plus is launching in China on December 7 with a price of CNY 3,200 (around $500/€475). There will be a China Unicom version too that will be slightly cheaper at CNY 3,000.
vivo X6
The vivo X6 has a 5.2″ Super AMOLED screen with 1080p resolution (that's 424ppi). It's not all that compact at 147.9 x 73.8 x 6.6mm. That's a full centimeter taller than the LG G2 (which too has a 5.2″ scree), a bit wider too. It decently light at 135.5g though.
The X6 is powered by the same chipset, complete with 4GB of RAM, though the storage has been reduced to 32GB. That's still pretty generous and you do get the same dual-SIM/single+microSD option.
The metal body of the phone is made out of an anodized aluminum-magnesium alloy that's milled in 57 steps. Nano injection molding, hand polishing and laser engraving are needed to complete the manufacturing process.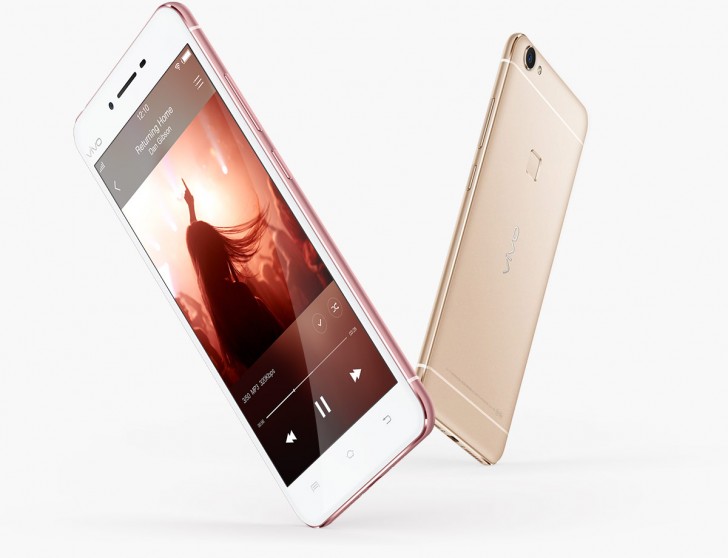 A dual-antenna ensures better reception for the 4G LTE modem. There's also Wi-Fi 802.11ac and Bluetooth 4.0.
Besides the screen, the X6 also has a smaller battery, a 2,400mAh one. It still has the fingerprint reader on its back and the 13MP back plus 8MP front camera setup.
The vivo X6 will start at CNY 2,600 ($390/€385) and a China Unicom version for CNY 2,500. It too is launching on December 7.
["source-gsmarena"]