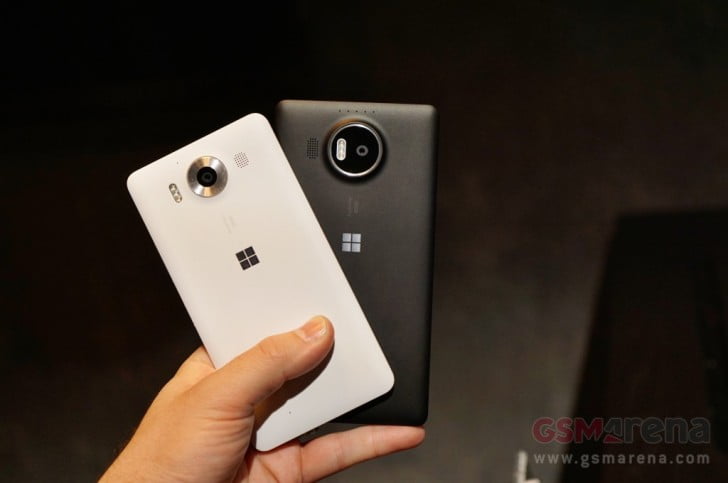 After the US, it looks like the pre-orders for the Windows 10-powered Microsoft Lumia 950 and950 XL flagship smartphones have also started shipping in Europe. Stock is also available in stores so no need to worry if you didn't book your unit.
Users from Germany, the Netherlands, and Spain who pre-ordered the devices are reporting on Reddit that the software giant has charged their bank account for the order, and has also sent emails informing them about the shipment.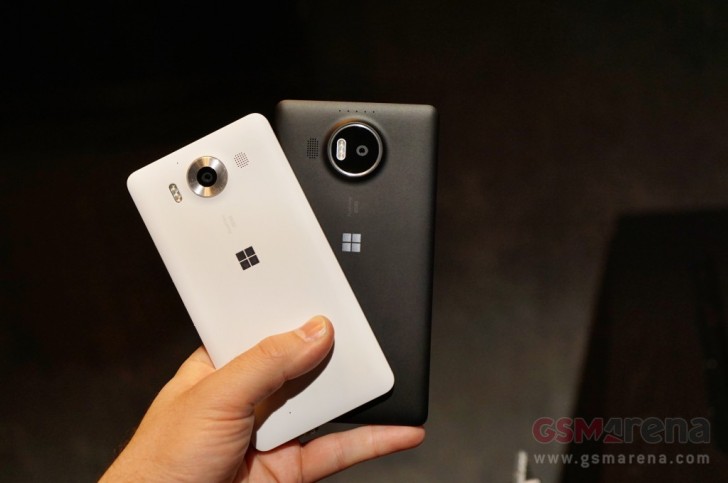 In Germany, only the Lumia 950 is on pre-order at the Microsoft Store – the 950 XL is currently out of stock. However, both are currently on pre-order on Amazon, which says they'll be shipped starting December 4.
It's worth mentioning that those purchasing the devices from Amazon will also get a Transcend Micro SDHC 32GB memory card as well as a Fatboy wireless charging pillow for free – the deal is valid till tomorrow. In addition, Lumia 950 XL customers will also get a free Microsoft Display Dock until January 31 – similar deal is also there at the Microsoft store.
Over in the Netherlands, although both are available for pre-order at the Microsoft Store, they in stock (ready to ship) at several third-party stores – including Belsimpel, Studentmobiel, GSMwijzer, and Algebeld – with delivery in 2 to 4 working days.
As for the price, while the Lumia 950 carries a tag of €599, the bigger cousin Lumia 950 XL will set you back €699.
["source-gsmarena"]