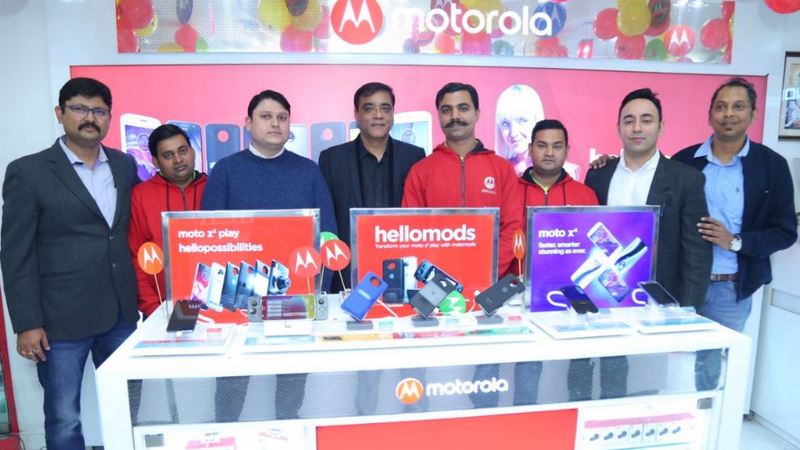 To firm up its retail footprint in the country, Lenovo-owned Motorola on Thursday announced it would open 50 Moto Hubs stores in the capital this month.
"We had earlier said that we will be moving into retail. This is the first big step in that direction," Sudhin Mathur, Managing Director, Motorola Mobility India, told IANS.
In the second phase, the company plans to bring the Moto Hub experience to over 100 cities.
"More than two-thirds of the smartphone customers in the country buy devices at retail stores. Moto Hub addresses this need by offering a complete platform to interact, engage and purchase," Mathur added.
The Moto Hub stores will offer the entire portfolio of Motorola devices, including online exclusives such as Moto X4 smartphones and Moto Mods — magnetically attachable modules that transform the smartphone into a TV projector, a powerful speaker or a camera. The clip-on accessories work with its Z-series of Motorola phones.
The Moto Hubs will also offer accessories like on-ear and in-ear headphones, Moto shells and phone covers.
The company currently has 18 exclusive service centres in Delhi and 155 across the country.
The Moto Hubs in Delhi will be located at the popular consumer hangout areas.
Last month, the company partnered with Poorvika Mobiles across 43 cities in Tamil Nadu, Pondicherry and Karnataka and also with Big C and Lot Mobile stores across 55 cities in Andhra Pradesh and Telangana to provide offline access to consumers.
["source=gadgets.ndtv"]