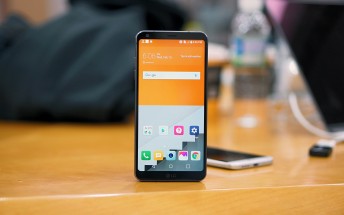 Clearly one of the big buzzwords of 2017 in mobile will be HDR. More and more device makers will choose to have their high-end products support HDR video, and they're obviously hoping to influence your buying decisions by getting to brag about that. The company to start it all was LG back when it announced the G6, which – you guessed it – supports HDR video.
Up until today, however, you haven't been able to take advantage of that in perhaps the most fitting app for the purpose: Netflix. Good news, though, for the streaming giant is now in the process of releasing a new version of its Android app, namely 5.0.1.
And this one, as you might have realized, will bring HDR video and Dolby Vision support to the LG G6 at last. So if you have LG's latest flagship smartphone, and pay for the most expensive Netflix subscription (the one which also includes 4K streaming), and have the latest version of the Netflix app – then and only then will you be able to enjoy the benefits of HDR video on your handset. Suffice to say that this technology still has quite a ways to go before it truly becomes mainstream.
[Source"GSmerena"]