At this point we're less than one day away from Google's big event where it's going to announce the LG Nexus 5X and Huawei Nexus 6P. Bits and pieces about the two devices have been leaking every day since last week, and now we have received the information that's been missing so far.
We're talking about pricing and pre-order details. According to a new rumor (which we see no reason to doubt this close to the official unveiling), pre-orders for both phones will start tomorrow, on September 29, right after Google's event finishes.
The LG Nexus 5X will start at $379.99 for the 16GB model. This handset will be up for pre-order in the Google Store in the US, UK, Korea, Ireland, and Japan. There will be a 32GB version too, but it's still unclear how much that will go for. The Nexus 5X will come in three colors: Carbon, Quartz, and Ice Blue.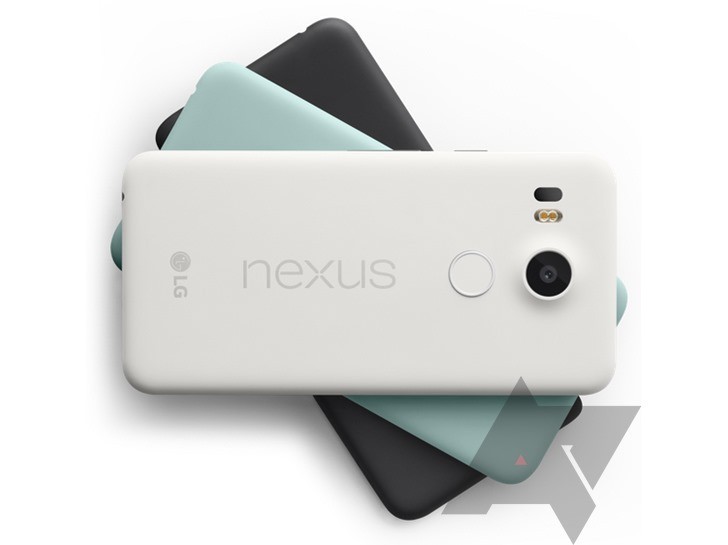 The Huawei Nexus 6P will start at $499.99 for the 32GB variant. It will be up for pre-order in the Google Store in the US, UK, Canada, Ireland, and Japan. The phablet will also come in 64GB and 128GB iterations, but those haven't been priced in this leak. Japan will exclusively get the gold hue for the 6P, while other countries will have to settle for Aluminum, Graphite, and Frost.
A strange thing to note is that the pre-order countries are not the same for both devices, for whatever reason. Furthermore, the Nexus 5X and Nexus 6P will allegedly not be sold in any carrier stores in the US (even though they will both support the bands from all major US networks). Instead, they will be offered online only.
["source-gsmarena"]