The hype surrounding the vivo X6 is now at an all-time high. The Chinese OEM has really been riding the teaser train, revealing details about the now eagerly-anticipated phone one teaspoon at a time, like its 4GB of RAM and an e-payment-compatible fingerprint reader. The avalanche of rumors, PR shots and unearthed certifications fuels the flames even further. And it appears vivo is not done yet.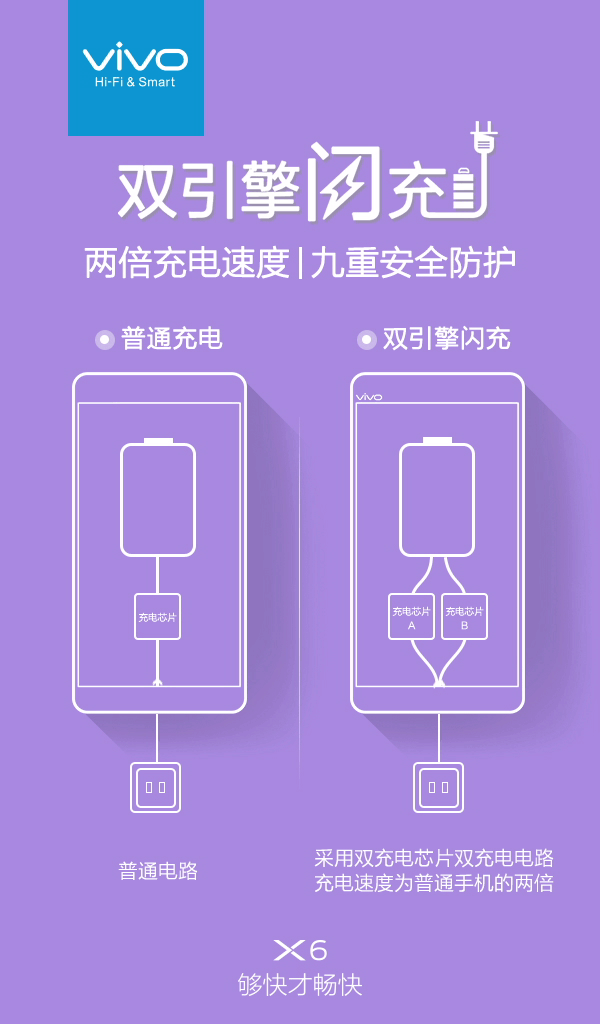 Its latest teaser talks of an improved dual charging technology inside the vivo X6. From what we can gather, the phone will use two separate charging chips, which should result in faster charging times.
We are not quite sure yet how exactly the technology will work or what real-life results it will achieve, but it is quite reminiscent to Oppo's VOOC charging technology, which recently topped our comparison tests.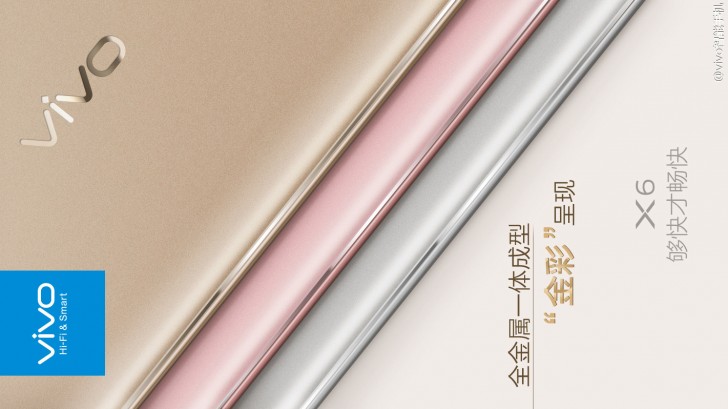 As for the rest of the vivo X6 specs – we know of a spacious 6″ QHD screen with Force Touch and a a MediaTek Helio X20 chipset with 10-core CPU and 3GB of RAM. There's word of 32GB of storage, 21MP camera on the back, 12MP front-facing one and a 4,000mAh battery. There's even talk of 1GB of dedicated video RAM, as in a discreet video solution! Sadly, none of this has been confirmed yet. The official release of the Vivo X6 is expected later this month.
["source-gsmarena"]