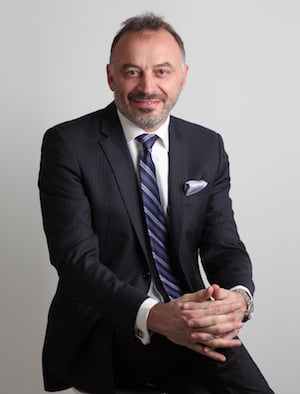 Perennial digital health dabbler Nokia could be headed for a major push in the space, according to recent remarks made by Nokia Technology President Ramzi Haidamus.
Haidamus joined Nokia in 2014, around the same time the company sold its mobile phone business to Microsoft. For the past year and a half, he's been trying to work out the company's post-phone strategy. Today the companylaunched a $60,000 virtual reality camera, but last week Haidamus told Fortune he had an eye on digital health.
"We're also looking at another area where we have not launched any products — digital health," Haidamus said at the very end of the interview. "Digital health is something that comes very natural to Nokia. It's a brand that's known for a solid, reliable brand. A lot of research is happening right now in the field of digital health."
In the early days of MobiHealthNews, we wrote about Nokia a number of times. In 2009 Nokia launched the Ovi store, its own short-lived answer to Apple's app store. It boasted a few health apps, including a step counter created by Nokia itself. In spring 2010, the Ovi store became home to Entra Health's MyGlucoHealth, one of the first connected glucometer apps.
Back then Nokia, a Finnish company, was also heavily involved in global mobile health. Theypromoted a Ghanan medication verification app, launched a diabetes prevention SMS initative in India, and created technology that Brazil's state department used to manage dengue fever treatment.
The company has also experimented with bundling their phones with connected health products, including Fitbit devices and a Polar heart rate strap, and has invested in mobile health via the Vision+ fund and its own venture arm. Perhaps its biggest move to date was the Nokia Sensing X-Prize, a $2.25 million companion prize to the Qualcomm Tricorder X Prize that ultimately went to Cambridge, Massachusetts-based Nanobiosym.