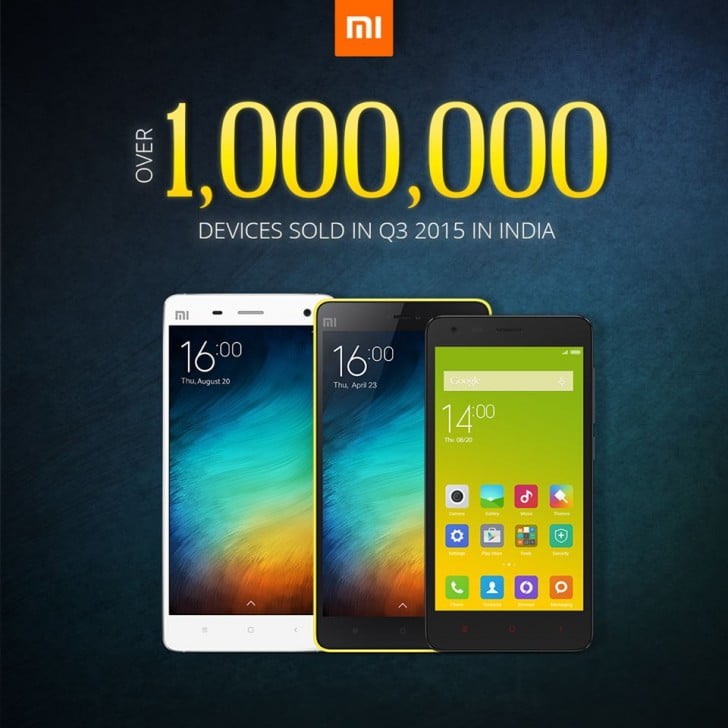 Chinese smartphone manufacturer Xiaomi has announced that it sold over a million phones last quarter in India, making Q3 the most successful quarter in terms of the company's growth in the country.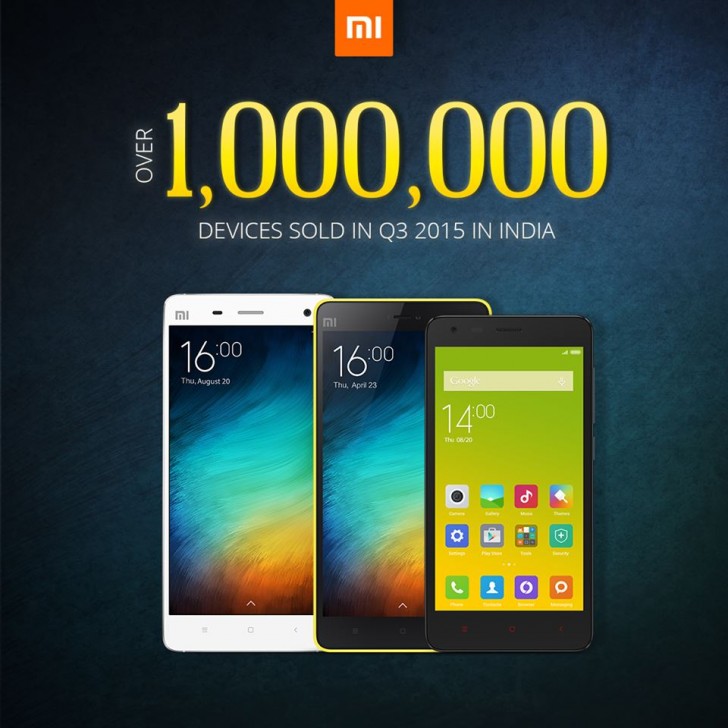 The Q3 story looks even more successful when you see that the five-year-old startup – which entered the Indian market in July last year – sold a total of 3 million phones in its first year in the country. On average, the company's quarter-on-quarter sales have increased an impressive 45% since January, it was revealed.
India, being the world's third-largest smartphone market, is naturally important to any multinational smartphone manufacturer, and Xiaomi is no exception. The company's first smartphone launch outside of its home country was in India (the Mi4i back in April this year), and it has also recently started manufacturing phones in the neighboring country.
The company, which has been valued at around $46 billion, is aiming to sell a total of 80-100 million smartphones this year.
["source-gsmarena"]