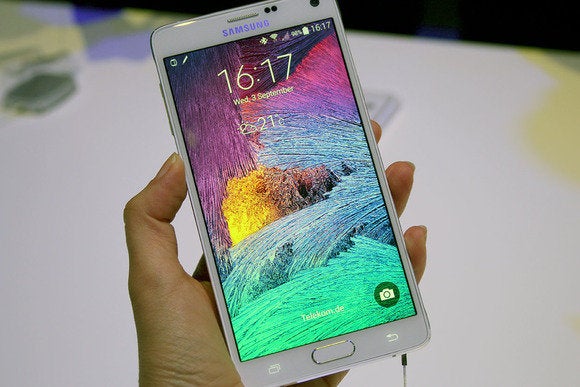 Samsung Electronics has appointed D.J. Koh, head of mobile research and development, as the new chief of the company's mobile communications business.
The move follows some setbacks in Samsung's mobile business during the tenure of the former head J.K. Shin, including an underestimation this year of demand for the Galaxy S6 edge, while overestimating demand for the Galaxy S6 with a non-curved screen.
Samsung said Tuesday that Shin and another co-chief executive officer would step back from day-to-day operations, according to the Wall Street Journal.
The South Korean company is the largest player in the smartphone market, but this did not get reflected in the third quarter, when profits in the mobile phone business fell slightly from the previous quarter, because the company cut the price of the Galaxy S6 and S6 edge to help boost sales, and also sold a higher percentage of cheaper, low- and mid-range phones.
The company shipped 84.5 million smartphones in the third quarter, up by 6 percent from the same period last year, for a 23.8 percent market share, according to IDC. Samsung faces competition from cheaper phones by Chinese brands at the low end and from Apple at the high end.
Sub-US$200 devices drove a majority of shipments in many key emerging markets, according to IDC. The company has tried to make up for low margins on cheaper phones by focusing on premium handsets, with the launch of its Galaxy S6 edge+ and Note5.
In its annual management reshuffle last year, Samsung retained Shin as one of three co-CEOs, despite speculation that he could lose his job after underwhelming smartphone sales.
["source-gsmarena"]