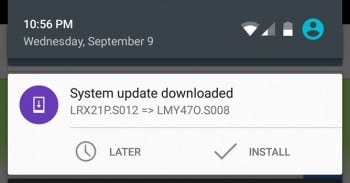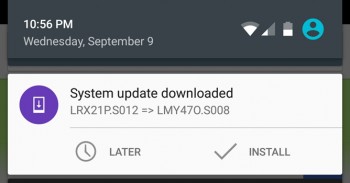 The now-discontinued Google Play Edition program used to pair the flagship smartphones from Android device manufacturers such as Samsung and HTC with stock Android from Google. That, however, turned out not to be a very enticing proposition for many, which is why the scheme was dropped.
But before that happened certain GPE devices did launch, such as the Samsung Galaxy S4 Google Play Edition. It was just like the regular S4, but with software from Google – and no TouchWiz in sight. Furthermore, there was this (now laughable) promise of "Nexus-like" delivery of software updates.
That mostly has not materialized. Case in point: The S4 GPE is only now being updated to Android 5.1, build LMY47O. That particular version was first spotted on other devices back in April, believe it or not. It's unclear why it took five months or so for it to reach the Galaxy S4 GPE, but at least it's rolling out now.
And once you apply this update you'll no longer be stuck on the even more ancient Android 5.0 build LRX21P, from November 2014. At this rate, we wouldn't bet on the S4 GPE getting a Marshmallow treat. Or if it does eventually receive it, be prepared to wait well into 2016 for that to happen.
If you're impatient and haven't seen the update notification yet, you can head over to the Source link below to download the OTA ZIP file if you'd like to flash it manually (provided, of course, that you know how to do that).
["source-gsmarena"]