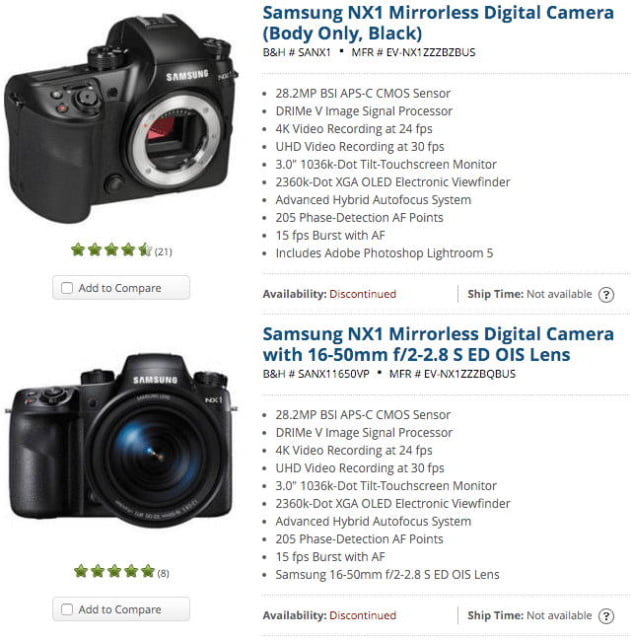 According to a rumor from last year, it was suggested that Samsung could be thinking ofclosing down their camera division. Given how fiercely competitive the space is with more established camera companies like Sony, Fujifilm, Nikon, Canon, Olympus, and so on, it wouldn't be surprising if Samsung did exit the market. Lytro did.
Samsung has since denied that they arepulling out of the market but so far we have yet to see any new cameras from Samsung, and the company's NX1 mirrorless camera has recently been listed on B&H as having been discontinued. Note that the listing on applies to B&H as other retailers such as Adorama and Amazon are still selling the device.
However it is possible that once they run out of stock, they will not be replenishing it. While it is possible that Samsung could be working on new cameras that they have yet to announce, a petition has since been launched in which fans of the NX lineup are calling on Samsung to keep the NX cameras alive.
According to the petition, "We are asking you to remain committed to the NX business and committed to your existing and prospective customers. We are also asking you to end your silence and give us an official statement of what you decide. Keep NX alive!" In any case if you are a fan of the NX lineup, maybe you should consider the NX1 while there are still units left in stock.
Filed in Photo-Video. Read more about Digital Cameras, mirrorless cameras andSamsung.
["source-Ubergizmo"]