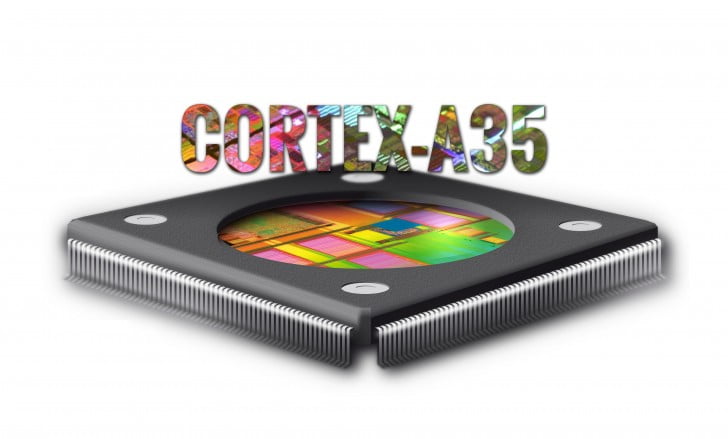 Everyone expects the Cortex-A72 chipsets to hit the market and break mobile performance barriers, but ARM has designed a core to serve the other side of the market – the low-power Cortex-A35.
Let's be clear – low-power here is about energy efficiency, at 1GHZ the A35 will draw just 90mW per core. It will be fast though, promising on average of 20% performance increase over the Cortex-A7 in 32-bit workloads.
The Cortex-A35 is an ARMv8-A core though, meaning it supports 64-bit software and has built-in encryption support.
Compared to the current 64-bit, low-power core of choice, the Cortex-A53, the new core will use 33% less power and will be cheaper since it occupies 25% less silicon. There's no word on the performance difference though.
ARM expects its partners to start shipping Cortex-A35 chipsets in late 2016 so it will be a while. Even in that late timeframe the cores will be built on the aging 28nm process, which will keep cost down but the power savings could have been much bigger.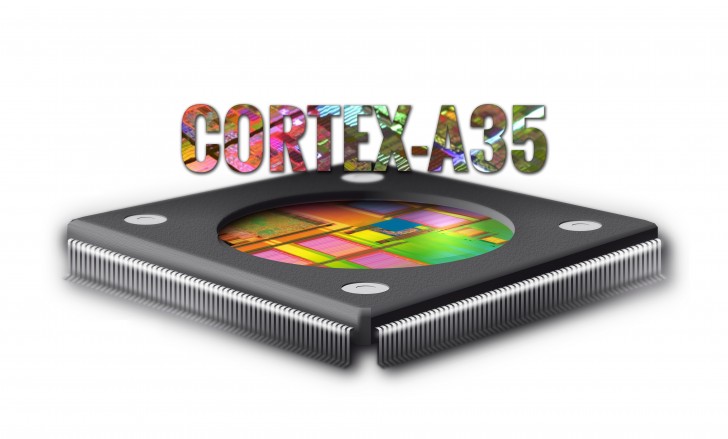 MediaTek executive vice president and co-COO Jeffrey Ju was quoted "The ARM Cortex-A35 processor is welcomed by MediaTek for its scalability of the ARMv8-A architecture, which will enable us to continue to provide efficient and highly integrated 64-bit SoCs to global markets."
While multi-tiered chipsets will certainly benefit from the A35 (big.MEDIUM.LITTLE?), smartwatches will be quick to adopt the new core. Currently they use the old Cortex-A7 in Snapdragon 400 and MT2601.
["source-gsmarena"]