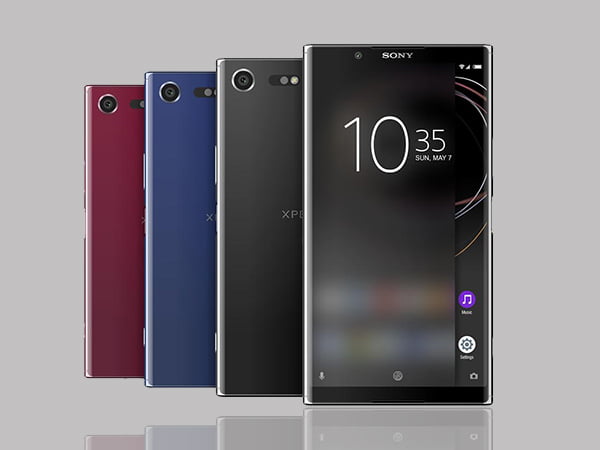 Following the launch of XZs, and XZs Premium, Sony is reportedly working hard on its successors to launch it in or before IFA 2017 which is scheduled to take place in Berlin on August 31.
Up until now, we have heard a lot of speculations suggesting the Sony will be launching three smartphones; Xperia XZ1, Xperia XZ1 Compact, and Xperia X1. Keeping in line, a new report by Sumahinfo states that we will get to see the unveiling of three Sony phones. While the report also claims that the models will be Sony Xperia XZ1 and XZ1 Compact, it hasn't specified the third one.
However, we assume the third one to be the Sony Xperia X1 since it has been making appearances on the internet over the past couple of months. Anyway, let's take a look at the expected specifications of the aforementioned smartphones.
The Sony Xperia XZ1, Xperia XZ1 Compact, and Xperia X1 are likely to have more or less the same design as that of the XZs or XZ premium. Talking about the display, the XZ1 is said to sport a 5.2-inch 1080p display, while the X1 will have a 5-inch one with the same resolution. The XZ1 Compact is said to have a 4.6-inch display with a 720p resolution, but some source indicates it might actually be a 1080p.
Under the hood, the Sony Xperia XZ1 is expected to be powered by a Qualcomm Snapdragon 835 processor. Also, there will be 4GB of RAM and a 3,000mAh battery to keep the lights on. On the other hand, the XZ1 Compact is also said to come with a Snapdragon 835 chipset considering its size with a battery capacity of 2800mAh.
The X1 is said to be equipped with the Snapdragon 660 SoC with 4GB RAM and 2800mAh battery. In terms of camera, the source claims that the devices will make use of a new technology called "Full Pixel Continuous", which is very vague considering the information we got.
As for software, all the smartphones should run on the latest version of Android.
["Source-gizbot"]