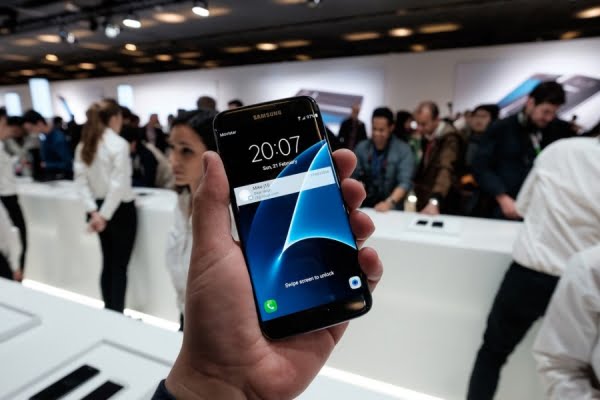 //
//
//
Samsung Galaxy S7 and the Galaxy S7 edge users have found that the new smartphones on T-Mobile comes with a locked bootloader.
The Galaxy S7 and the Galaxy S7 edge pack in a slew of impressive features such as the return of the microSD card slot, waterproof and more. However, the locked bootloader on the T-Mobile version of the devices may disappoint many customers. If a handset's bootloader is locked, it can prevent the owner from rooting or flashing custom ROMS.
Reports suggest that the latest Samsung offering from AT&T have unlocked bootloaders, but it is not the same for T-Mobile customers. Many customers have also reached out to John Legere, the CEO of T-Mobile, on Twitter regarding the issue.
Legere says that he is aware of the problem and the carrier's engineers are working on a solution.
T-Mobile may not be blamed for the locked bootloader on the Galaxy S7 and the Galaxy S7 edge as the carrier just brings the mobile devices to the customers. However, it will be interesting to see if Legere's engineers are able to come up with a solution.
The Korean company has announced the Galaxy S7 and the Galaxy S7 edge in two variants: one running on a Qualcomm Snapdragon 820 processor and the other on Samsung's own Exynos 8890 chipset.
In the past, developers have found it difficult to flash mobile phones running on Exynos processors. However, U.S.-based customers should not worry about the issue as the U.S variant of the Galaxy S7 and the Galaxy S7 edge will run on the Qualcomm chip.
A group of developers has also started a petition demanding the company to unlock Galaxy S7 and Galaxy S7 edge's bootloader.
"Locking our paid devices down is not the way to go. You are telling us that Android OS no longer open to develop and change. This is not how Google wants it. Android is an OS which is meant to Modified," says the petition.
As of writing, about 800 people have signed the petition, and the target is 1,000.
The locked bootloader of the Galaxy S7 and the Galaxy S7 edge may not be a concern to many owners. However, it will upset developers who want to customize their devices.
["source-Gadgets"]