During the last few days vivo has made it abundantly clear that its X6 flagship is coming soon. We have already seen a few official teasers, detailing things like the e-payment ready fingerprint reader on the back, as well as 4GB of RAM and, quite naturally, LTE connectivity. The vivo X6 has been drawing a lot of attention, but despite all the leaks, we were yet to see a clear view of the phone.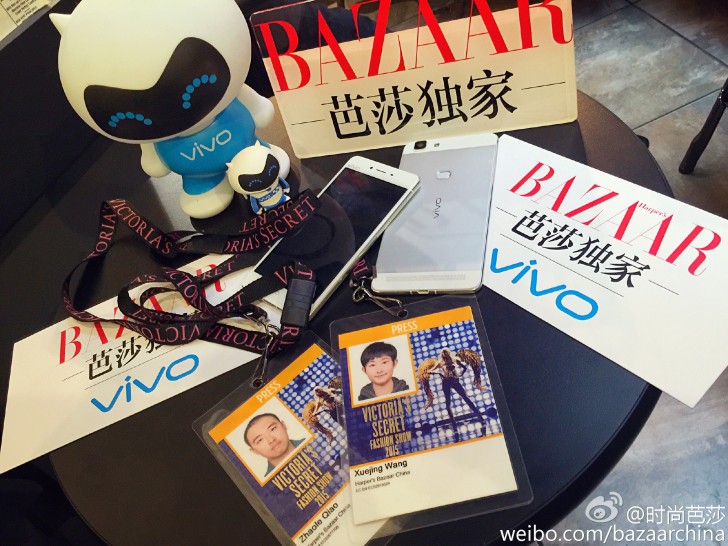 Today brings a new glimpse of the X6 in a PR shot, posted by Harper's Bazaar magazine on its official Weibo page. We can't really be sure if the appearance of the X6 was intentional or some slip-up, but it is an odd way to spot a handset for the first time (still, we've seen a lot weirder).
The shot suggests that the vivo X6 is going to a Victoria's Secret show, as evident by the pair of backstage passes and by design or not, we can also be fairly sure that it is the X6 in the picture, firstly because of the back-mounted fingerprint sensor, which no other vivo currently has. Then there is also the matter that the Weibo post itself comes from a vivo X6.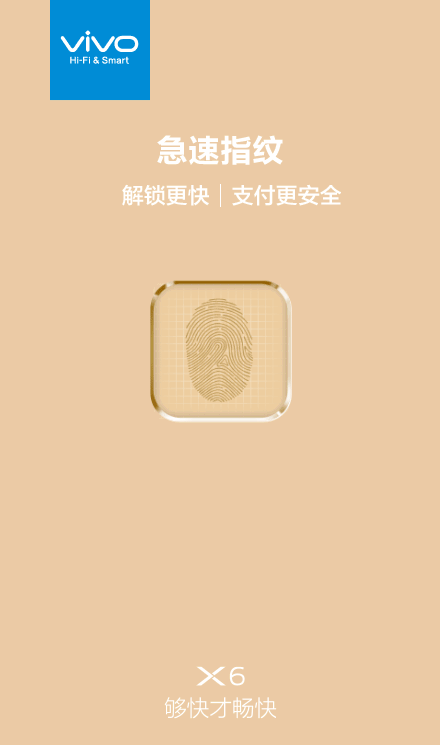 Sadly, the shot is little more than a peculiarity and doesn't reveal more information about the vivo X6, aside from what we already mentioned. The specs we know so far include it using a 10-core MediaTek Helio X20 SoC and, get this, having 1GB of dedicated video RAM, as in a discreet graphics solution. Now, there's something you don't see every day.
["source-gsmarena"]