Today's the day and the wait is nearly over – Microsoft will finally pull the wraps off a couple of flagship smartphones, the Lumia 950 and the 950 XL. The latest top-end offering, the Lumia 930 (still Nokia-branded, mind you), is now a year and a half old.
A few other smartphones down the ranks are not out of the question, though obviously a bit less exciting. The x50 generation may see members of the 8, 7, and 5 series come to life today, though none of those have been supported by the usual piles of leaked photos and documents. If the Lumia 850, 750 and 550 are indeed marked on Microsoft's calendar for today, it's likely they'll take stage early as a buildup to the flagships, so there won't be much of a wait for these.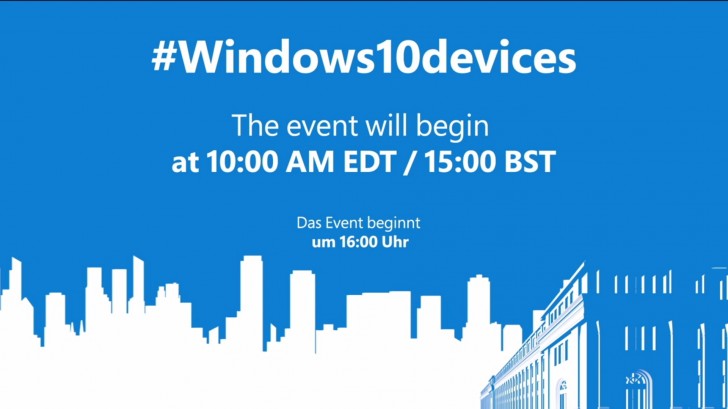 But it's not just smartphones, you know. A brand new Surface Pro 4 has been in the works and it would make sense for it to make an appearance at a #Windows10devices event, wouldn't it? Display diagonal is the big mystery here, and whether it's 12″ or 14″, the rumored nearly non-existent physical bezels when docked might be complemented by software ones for an additional gripping area, when used in full tablet mode.
HoloLens was Microsoft's take on augmented reality, showcased all the way back in January. The fact that it was part of a URL earlier today, which led to the live stream, might be an indication of interesting developments on that end as well.
All in all, we're expecting a whole bunch of #Windows10devices, and our cautious forecast here at the office is for a 2-hour event. Whether we're right or not, you can watch the whole thing live here.
["source-gsmarena"]