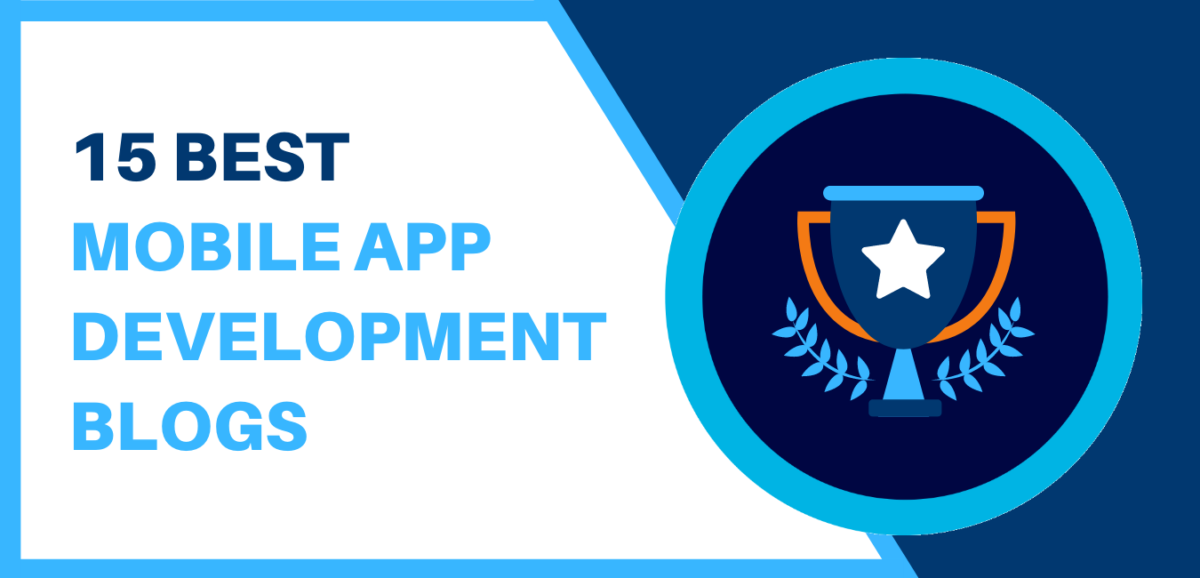 Mobile applications are now an integral part of our lives, and we turn to them for pretty much everything today. From playing games to delivering groceries whenever needed, mobile applications have made everything easier. But, as easy it is for anybody to download an application and use it, it's not equally easier to develop an application. It takes months and sometimes years of brainstorming, crucial technicality, and what not to finally develop an application that might do well in the market.
To fight this strong competition in the market, one needs to make sure that they do everything according to the latest trends and technical updates in the development industry. Like any other query, blogs are here the answer to this problem as well. Blogs today ensure that they constantly deliver important information about certain updates and news of the technical world. Don't worry; you don't need to spend hours searching for a blog that'll do all this for you since we've got it all covered.
Here are the top sources about mobile application development with a list of top 15 blogs
1. BuildFire Blog
BuildFire empowers non-technical professionals to build the app they dreamt of with minimal coding or development requirements. One doesn't need any training to operate their mobile applications and companies who used BuildFire to develop mobile applications are pretty satisfied with the maintenance that they got with it. Moreover, one of their most powerful resources is their blog with hundreds of posts on mobile app development. From mobile application design blogs to detailed how-to guides for beginners, this blog makes it easier for any non-technical person to know everything about mobile application development. You can even calculate the estimated cost of a mobile application that you wish to build. Visit Buildfire and use all these powerful resources.
2. Yalantis Blog
Yalantis Blog is listed among one of the best mobile app development blogs since it's home to hundreds of inspiring business stories and app development blogs. Learn about the latest development trends and solutions that help you utilize the tech solutions wisely through this blog and apply it all to your best use. Moreover, you can also get interesting guidelines about using certain designs and projecting them to obtain an efficient user experience with Yalantis' design articles. Their business articles cover some exceptional insights and provide ideas for sustainable and expandable company operations. All this at one place; Yalantis Blog.
3. Appinventiv Blog
What can be better than a mobile app development that makes it extremely easy to swiftly shift upon the type of article that you genuinely want to read? Well, if you're a mobile app developer seeking all the possible knowledge about how to become an app developer, you'd probably answer 'nothing'! Search for the keyword you wish to have in the blog you want to read or select one of the four categories written above to make the best reading choice. The lab category will show the entire list of mobile app development blogs that teach you the important features of application development, and similarly, all the categories have a different purpose to serve.
4. Savvy Blog
Savvy is one of the few confident android app development blogs which claim to have everything that one might need to know about application development. This is quite evident in their category choice as well. One can sit and read their endless variety of iOS app development blogs as well as Android! You can choose between design, analysis, development, start-ups, tips, or marketing categories to read what you wanted to. They've made it easier for readers to access the right material with these categories. One wouldn't want to stop once they step into this divine world of best app development tips.
5. Fueled Blog
One can sense the power of the mobile app development company blog with its featured article. When you reach the Fueled blog, you'll see an exceptional title that'll make it hard for you to resist and open it. Especially, their marketing blogs that discuss the power of sales techniques to attract potential investors are truly praiseworthy. It's not just a typical custom app development blog with some common design or development blogs. In fact, it introduces the new angle of efficient marketing to mobile app development articles that advise you to focus on sales as much as you'd focus on ace development.
6. Messapps Blog
You wouldn't doubt your decision about visiting this mobile app development services blog since it's one of the most convenient and knowledgeable blogs. What makes it better are the six categories focused on the most important factors in mobile application development. Case studies to understand the theoretical concepts better, design blogs that help with attractive mobile applications, development blogs with descriptive points, marketing blogs to spread the word, and strategy blogs to do everything effectively. What more would you want as a mobile app developer? It's impossible to find a mobile app development company blog like Messapps'!
7. Arctouch Blog
Nowadays, the growth of an application is a rather crucial concern than its design and development. Arctouch took this as an inspiration and developed more articles about growth and industry updates of certain mobile applications than design and development blogs. They even came up with a category called strategy where a developer can learn how to acquire and sustain clients. Even though there is an endless number of blogs here, iPhone app development blogs are their specialty. Contact them for multiple mobile application development services and read their blog to acquire valuable information.
8. Matellio Blog
Do you know when you can get tired of options? Well, visit the Matellio blog, and you'll know. Even if you ignore the number of articles up there, categories are no less of expertise in themselves. What's better? The alphabetical order of these categories which apparently makes it the most efficient way of finding what you're looking for. Starting with android app development blogs and ending with WordPress development blogs, there's a huge list in between. There's nothing about mobile application development that's not present here in this blog. Keep scrolling, and it won't ever end for you!
9. Apptunix Blog
You thought only philosophers could tell you how to learn from your failures? Think again or open up Apptunix blog. They are one of the rare mobile application development blogs that actually help a developer learn from his own mistakes or the mistakes that some of the established brands made as well. This blog might not necessarily cover the technical aspects of mobile development, but it surely helps a developer make an application that rules the market. Even though they have a technical category, it's nothing when compared to other business categories they've listed.
10. DockYard Blog
Only a few app development blogs can cover the engineering aspect of the field. This blog might be suitable for the ones who are seeking highly technical information about different coding languages and descriptive steps involved in mobile application development. Moreover, theoretical blogs that cover the social aspects of app development play an important role if you wish to market your product well. The best feature about this DockYard blog is the featured insights page that explains the purpose of this entire blog page. It's all about inspiring digital product strategy, design, innovation, and engineering articles.
11. Mendix Blog
Mendix will probably spoil you with all the given choices between different categories that directly or indirectly have a huge impact on an application's success in the market. If you specifically wish to learn about mobile application development in detail, their DevOps and software development category would work best for you. Other important categories include emerging technology that keeps you updated about the latest trends in the technical world, SAP, IBM, and design blogs under the UX/UI category. Their digital transformation blogs put an interesting point of view about the digital era that might take you by surprise.
12. The App Solutions Blog
The App Solutions, unlike others, lost blogs about their own projects and experiments with application development. From useful guides to insights into the industry, one can really keep up with the latest technology trends and business models with this blog. They believe that if they keep working the same way, they'll soon turn this blog into a tech content goldmine. Find useful tips, development blogs, how-to guides, and much more here and boost your knowledge about mobile applications a bit more. You can also use their service of project cost calculator to figure out the approximate value of an application you wish to develop.
13. MindSea Blog
MindSea is not just about mobile applications but other design and health tech industries as well. Their blog too is full of the latest news and insights from mobile app development and health-tech industries. They might be the blog with the maximum number of blog categories that are indeed a great help to readers since the knowledge when arranged that way is way more effective. This is the only blog where you'll find different categories for iOS and android application development. You will find it really helpful how their pricing blogs will introduce you to the new and better ways of optimizing your resources and save money when possible.
14. MLSDev
When you wish to determine your application's price, MLSDev guide in the form of informative articles will surely come handy. They have some interesting insights towards certain important factors about the mobile application development industry, which are bound to interest you into reading more and more. Management blogs that help you understand the business models and techniques to move forward with your application in the market are exceptional. Such blogs dealing with the most important factors of mobile application development will astonish and enlighten you. This is one of the most useful custom app development blogs you'll find over the internet.
15. Moveoapps
While other mobile app development company blogs fail to focus on the development issue only, Moveoapps ensure that they always keep a clear goal of content in mind. Their blogs are entirely focused on different web applications, Android, iOS, app marketing, and react native information. You're missing out on a great variety of ideas about the development industry if you do not go through this blog. Moveoapps have the most exceptional views and ideas about application development like none other. So, if you have an idea ready to be turned into an application, start with Moveoapps' help today.
["source=softwareworld"]