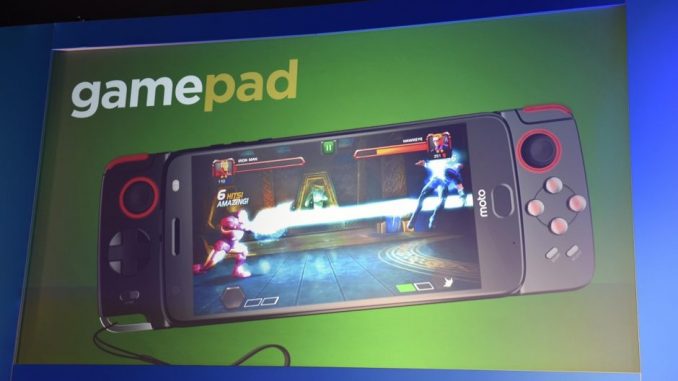 The Moto G5 wasn't the only new handset that Motorola showed off at Mobile World Congress last month. The Lenovo-owned company also teased its next-generation Moto Z while previewing new Moto Mods — but nobody noticed it until just now.
You'll notice that the handset in the photo above, taken by Android Central, sports Motorola's latest home button design, with a more elongated shape and rounder edges. It looks just like the Moto G5's home button, with added "Moto" branding, except the Moto G5 isn't compatible with Moto Mods like the game controller being showcased in this image.
Moto Mods are reserved for the flagship Moto Z series, which all but confirms the device in this picture is the 2017 Moto Z. Motorola hasn't bothered hiding the device ahead of its official debut; this photo was shown during the company's press conference, during which it announced a number of new Moto Mods coming this year.
It's unclear whether this was intended, or whether it was an "accidental" leak. But it's thought the new Moto Z has also been on show this week in New Orleans, where Motorola and Sprint have been unveiling the carrier's upcoming Gigabit LTE service on a mystery device powered by Qualcomm's latest Snapdragon 835 chipset.
It's hard to tell exactly what the device is, since Motorola has placed it in a case and added black tape to ensure visitors are unable to make out its shape or aesthetics. But it's safe to assume, based on the picture above, this is the new Moto Z — complete with a Snapdragon X16 LTE modem that supports Gigabit LTE.
View image on Twitter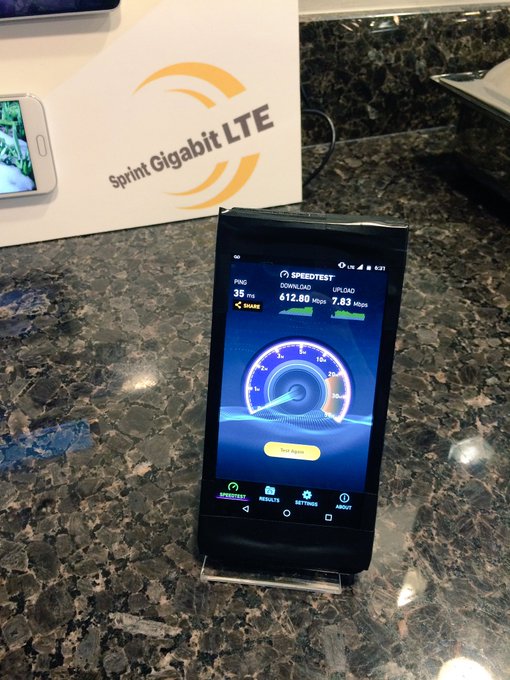 The device also boasts four MIMO (Multiple Input Multiple Output) antennas that help maximize connectivity. This helps deliver Category 16 LTE, which can deliver data transfer speeds of up to 1 Gbps, over a TDD network.
This suggests the new Moto Z will not be a Verizon exclusive in the United States like its predecessor. The device is expected to make its official debut around June, so we'll find out more about it then (unless Motorola offers more "leaks" in the meantime).
["Source-technobuffalo"]