Apple iPhone 6s and iPhone 6s Plus will go on sale from October 16 onwards in India, meanwhile the company has another piece of exciting news. Cupertino-headquartered Apple has reportedly inked a deal with Croma (Infiniti Retail) to set up its first brick-and-mortar Apple Store in India. So far, India's mandatory local-sourcing norms for a brand's foreign direct investment in retail sector has been a hurdle for Apple to setup its store in India.
In a test phase, Apple will set up a designated space in Croma's five outlets in Mumbai and one in Bengaluru. In Croma, about 400-500 sq. ft. space will be dedicated to offering the same design, lighting, and overall experience as other Apple Stores globally.
That report is quite odd for Apple already had its presence at Croma's five outlets in Mumbai with Apple Solutions Expert ready to assist the customers. About five years ago, the Apple Solutions Expert training program was started by Apple to train the staff to act as consultant and solutions provider to the customers visiting Croma. At third party multi-brand electronic stores, an agency hired the staff and they would wear t-shirts with Apple Reseller written on it. Next were the premium reseller franchise stores dedicated for selling only Apple products and would have their own staff.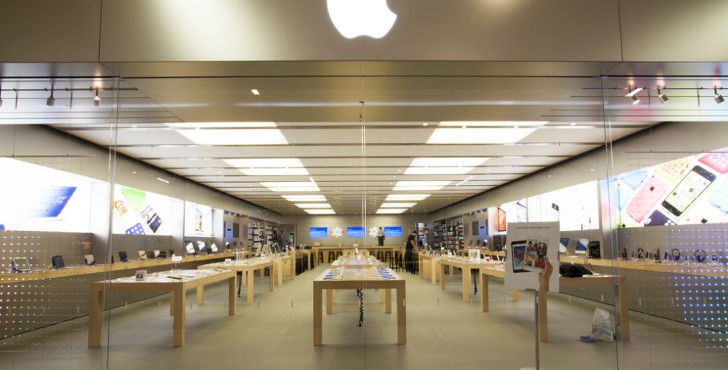 So the new development only means that Apple plans to rebrand its presence at select Croma locations. The Apple Solutions Expert training program might be rebooted with a different name and attire.
Meanwhile, Indians can only hope for Apple products to be priced closely to that in the US. However, the 16GB iPhone 6s sale price is speculated to be around INR62,000 ($949) which is way higher than $649 for base model in the US. It is indeed ironic that Apple is announcing its formal entry by introducing costlier iPhone models in India.
["source-gsmarena"]