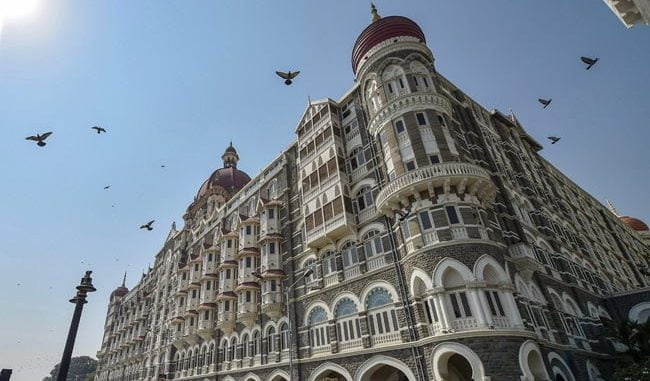 Washington: 
The then Bush administration had mobilised special forces to neutralise Pakistan-based Lashkar-e-Taiba (LeT) terrorists holding people hostage in hotels during the deadly Mumbai terror attack in November 2008, a former White House official has revealed.
But, before the Indian authorities gave the necessary clearances and the special forces could take off for Mumbai from an overseas regional location, Indian commandos had already completed their job, said Anish Goel, who was part of the White House's 26/11 crisis management group.
"I'm a bit hazy on the details now. It's 10 years out. But, we were offering to send like commando teams to Mumbai to infiltrate the hotels and root out the terrorist cells that were there," Mr Goel, the director of South Asia in the National Security Council of the White House at the time of the 26/11 attack, told PTI.
Some 166 people, including Americans, were killed in the attack carried out by 10 LeT terrorists. Nine of the attackers were killed by police while lone survivor Ajmal Kasab was captured and hanged after being handed down the death sentence by an Indian court.
Recalling the developments at the White House during the 2008 Thanksgiving weekend, when LeT terrorists went on a rampage in Mumbai for several days, Mr Goel said the US had "some (special forces) teams in the region that we're willing to deploy quickly".
The US also offered forensics assistance to help determine who was the cause of this (attack) and where the attackers were from, he said, adding the White House was ready to help India with "anything" that they might've wanted to deal with the terrorist attack.
"In the very beginning the Indians were reluctant to accepting US assistance because I think they felt that we can take care of this on our own. But, as the attack continued to drag on for two-three day, they became more accepting of US assistance," Mr Goel said.
The Indians "didn't accept it (US offer) in time for the commandos to arrive and make a difference," he said. "I think technically they eventually cleared their (US commandos) arrival, but by the time the team was mobilised, the Indian commando teams had taken over and neutralised the attack," he said.
As a result, the US commandos never landed in India.
"It's hard to recall exact details now, but I don't think the US commandos ever actually made it to India," he said in response to a question, noting that at this time, he does not know how big the team of mobilised American commandos was.
["source=cnbc"]