Nokia is one of the oldest mobile technology companies and has an amazing portfolio of phone-related tech. The networking equipment arm dates back almost to the company's inception, but the phone division was disbanded. A new company, HMD, recently took up the mantle and it just launched its first flagship, the Nokia 8. This brought back a lot of memories, so we decided to put pen to paper, or rather fingers to keyboard and share some of them.
We most fondly remember PureView, which debuted with the eponymous Nokia 808 PureView. There's no clear definition of what "PureView" means, though. It started with a huge, high-resolution sensor with on-chip image processing. 808's measly single-core processor would never have handled the torrent of data, but PureView made zooming into 38MP photos feel all so smooth.
Later, PureView added Optical Image Stabilization to its repertoire – the Lumia 920 introduced this concept to the mobile world. Carl Zeiss was by Nokia's side the entire time and it's back again. Of course, the Nokia 8 lacks the PureView brand (that is owned by Microsoft), but we care more about results than name.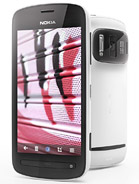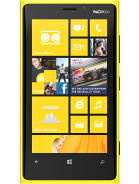 Nokia 808 PureView • Nokia Lumia 920
Another tech we loved was ClearBlack – the brand name for a polarization filter on the display. It debuted a year earlier with the Nokia C6-01 and Nokia E7. It has been used on both LCD and AMOLED screens with spectacular effect – just like polarized glasses reduce glare, so does ClearBlack.
These screens were effortlessly legible even at high noon in the summer. ClearBlack stayed at Microsoft too, but the Nokia 8 has an unbranded polarization filter. And while we haven't completed our dedicated test to give you an exact number yet, we can already tell it's pretty amazing.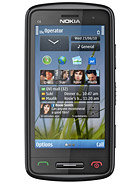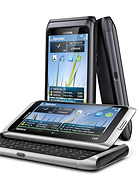 Nokia C6-01 • Nokia E7
The Nokia N86 had an impressive camera and screen of its own, but we want to talk audio recording. It featured MEMS digital microphones that promised CD-quality audio. The 808 PureView improved on that with high dynamic range microphones, "Nokia Rich Recording", which scaled to an impressive 140dB.
Nokia (not HMD) is building professional VR cameras through its OZO division and, as any movie maker will tell you, sound is just as important as visuals. So the Nokia 8 has HDR mics as well, three of them, plus the same advanced algorithms behind the OZO camera's sound capture.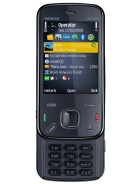 Nokia N86 8MP
Speaking of audio, we can't help but think back to XpressMusic. It was Nokia's answer to the Sony Ericsson Walkman phones and Apple's iTunes (which was a day-one feature of the iPhone). Then there was Comes With Music, a year of free music downloads for Nokia 5800owners. This later morphed into MixRadio which Microsoft shut down last year (it already has Groove, not need for two music services).
HMD made no mention of special music playing prowess, so we don't quite know what to expect from the Nokia 8 on this front. Well, we could guess – the Nokia 6 was pretty impressive, the 8 should be better.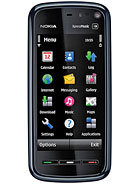 Nokia 5800 XpressMusic
Nokia had used the "Xpress" name earlier for Xpress-On Covers – a collection of phone covers (front and back) that could be changed quickly and easily. Those date back to at least 1998's Nokia 5110. (GSMArena trivia: this is the second phone that entered our database)
Back then, all phones had their own personality (i.e. not a screen-covered rectangle) and the best ones let you customize them. Of course, these days we have cases, not covers. In fact, most phones (Nokia 8 included) are sealed tight – no panels open, no batteries can be changed.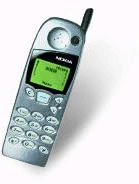 Nokia 5110
In 2007, Nokia bought NAVTEQ, the biggest supplier of electronic maps at the time, and Smart2Go by Gate 5, a smart and feature phone navigation app (which was later renamed Nokia Maps). Nokia quickly released it as a free download, but initially kept voice-guided navigation as a paid feature. That is until it made it completely free on all its Symbian phones in 2010.
Of course, Maps (later renamed Here) was sold off to a German automotive consortium in 2015, so the Nokia 8 just uses Google Maps. Nothing new, the Nokia 6110 Navigator used Route66, a competing app, instead of the in-house solution. The next version, 6210 Navigatordid use Nokia Maps 2.0, though.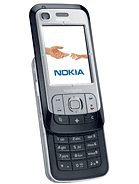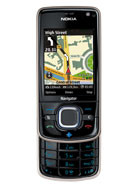 Nokia 6110 Navigator • Nokia 6210 Navigator
Despite the name, the Nokia 8 is a product of HMD – a relatively new company. Still, it has a close partnership with Nokia and as you can see, the Finnish juggernaut has plenty of knowledge that it accumulated over the years.
Let's get it straight – we don't care about the brand names. But if the functionality of PureView and other old Nokia tech can be included in these new phones, we'd be more than happy. It seems that ClearBlack is back already, in spirit if not in name. That's a good start!
["Source-gsmarena"]