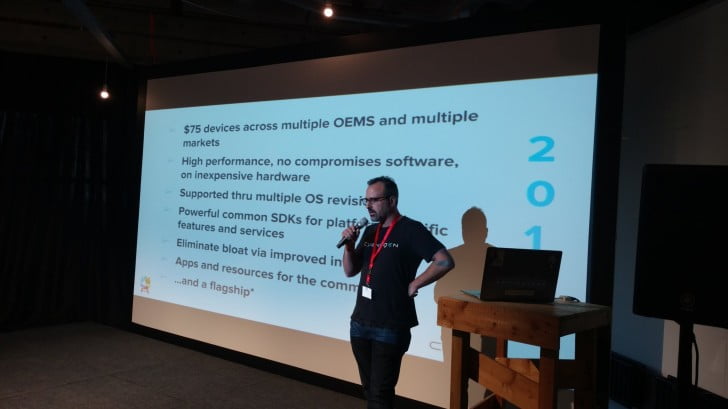 Cyanogen Inc. aims to pick up the ball that Android One dropped. Google's initiative for low-cost smartphones for developing markets underwent several changes and reportedly, it no longer lives up to its original mission.
Cyanogen is working with multiple OEMs to develop a number of $75 devices targeting several markets. They promise high performance on inexpensive hardware by keeping software bloat at bay.
The phones will run CyanogenOS 13, based on Android 6.0 Marshmallow. It will come out early next year, while the ROM version (CyanogenMod 13) will be out sooner – by the end of this year or in early 2016.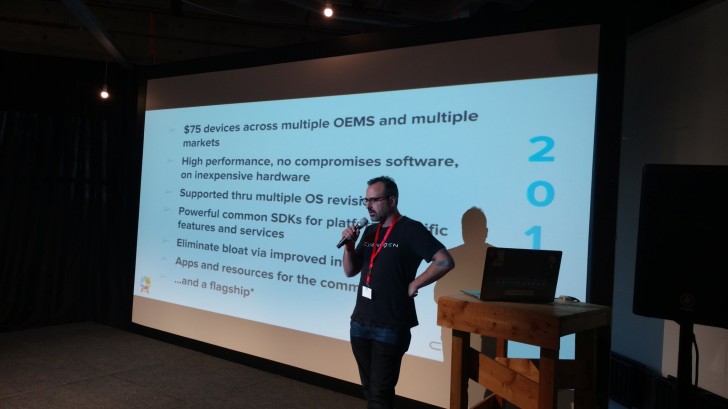 The Cyanogen team will see these devices through several major Android versions, a promise also made by Android One phones.
The team will provide its partners with SDKs for custom apps (which will differ by OEM and region) and make sure there are no overlaps. No two apps that do the same thing (Google-powered Androids often have two browsers, two email clients, two calendars and so on).
It won't be just sub-$100 phones though, Steve Kondik had a "one more thing" moment and promised a flagship too. Currently Cyanogen OS powers phones from Yu, ZUK, Wileyfox, BQ and Smartfren.
["source-gsmarena"]