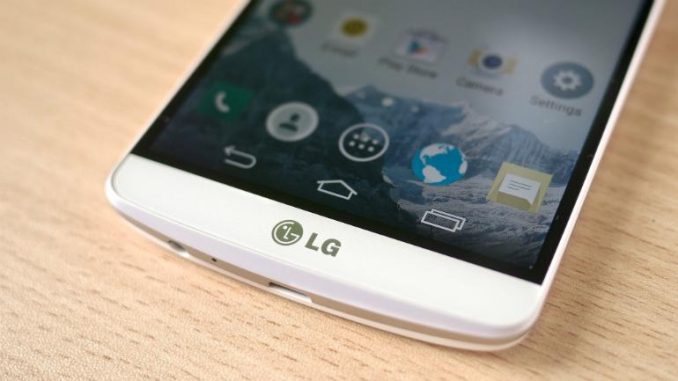 Foldable display phones by Samsung and Huawei took the centrestage at the Mobile World Congress (MWC) 2019, which took place in Barcelona last month. While LG might have skipped introducing its own foldable screen owing, despite having the technology to develop one, its not sitting idle. A new report suggests that the Korean electronics giant is working on a phone with an entirely different form factor.
According to a report by Android Headlines, LG has been granted a patent filed at the US Patent and Trademark Office back in 2015. The patent granted to the tech giant indicates that the company could in turn be working on a phone that comes with a stretchable display.
The patent talks about a "mobile terminal having a display unit configured to be expanded or contracted in at least one direction, a housing disposed at a lower part of the display unit and formed to enclose electric components and a case covering a rear surface of the housing is provided."
When one of the divided cases moves in a direction relative to another of the divided cases, the display of the mobile unit expands and contracts in response to the movement of the divided case.
This might seem like the company working on some experimental technology or a new form factor for a screen, but the patent hides evidence which indicates that the technology mentioned in the patent could indeed be used for a smartphone.
The definition of mobile terminal mentioned later in the patent says that it "may be generally classified as a mobile/portable terminal or stationary terminals according to their mobility." The functionality of this mobile terminal as described in the patent includes – data and voice communications, capturing images and video via a camera, recording audio, playing music files via a speaker system, displaying images and videos on a display, and playing games. Does it ring a bell?
"Recently, in line with the introduction of flexible displays, a method of displaying a screen in various manners in pursuit of a change in conventional flat displays has been proposed…Nonetheless, demand for displaying screens in various forms has been on the rise and research into displays which may be contratced and stretched has been conducted," the patent notes.
A stretchable display phone might seem outlandish. However, not too long ago foldable display screens too seemed like a gizmo from a science-fiction movie. Moreover, LG might have delayed introducing its own foldable display phone this year (as it wants to understand the user trend first), but it has already commercially launched a rollable screen TV. And while its V50 ThinQ might have been its answer to this year's trend of foldable screen phones, strechable display phones could perhaps be a way to stay ahead of the curve.
["source=indiatoday"]