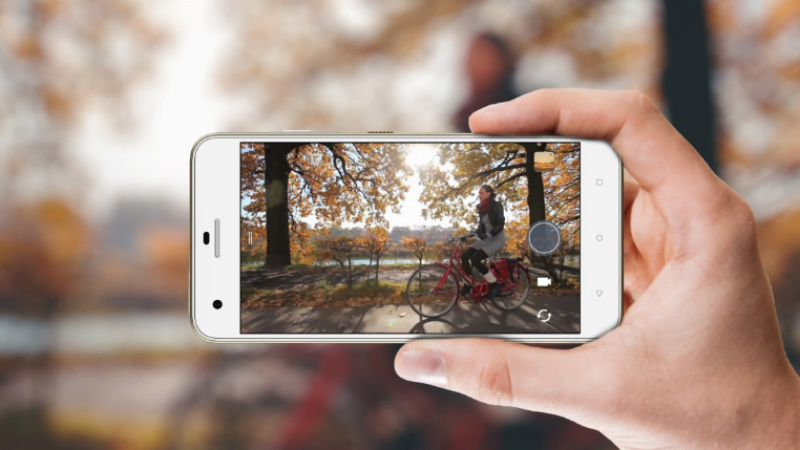 HTC Desire 10 Pro India Launch, Paytm App POS Rollout Delayed, and More: Your 360 Daily
HIGHLIGHTS
HTC Desire Pro 10 smartphone launched in India at Rs. 26,490
Paytm delays the rollout of the app POS system it announced a day ago
WhatsApp testing video streaming feature for beta users
HTC launches Desire 10 Pro smartphone with 20-megapixel camera in India, Paytm delays rollout of its app POS system, WhatsApp tests video streaming feature – all this and more in today's edition of your 360 Daily.
HTC Desire 10 Pro smartphone launched in India
HTC has launched the Desire 10 Pro smartphone with 20-megapixel camera with laser autofocus and 4GB of RAM in the India market at Rs. 26,490. The smartphone has a 5.5-inch display, Android 6.0 Marshmallow operating system, 1.8GHz octa-core MediaTek Helio P10 processor, 64GB internal storage, up to 2TB microSD card support, 13-megapixel selfie camera, and 3000mAh battery. Other key features of HTC Desire 10 Pro include dual SIM (Nano) support, fingerprint sensor, and BoomSound stereo speakers.
The company also announced that it will launch the HTC 10 evo, the international version of the US-only HTC Bolt, in India in December.
Paytm pulls the plug on app POS rollout
Just a day after announcing plans to launch the app Point of Sale (POS) system that lets merchants accept credit card and debit card payments using their smartphones, Paytm has said that it is delaying the rollout of the product for now. The delay has been attributed to concerns about its security and implementation; Paytm said it will soon add more features and certifications to the platform and will launch it as soon as it is upgraded.
Nokia Android phone said to have Zeiss lens, 2K display
The upcoming Nokia Android phone will have either a 5.2-inch or a 5.5-inch display with 2K resolution (1440×2560 pixel) as well as a Zeiss lens on the rear camera, according to a tipster based in China. The smartphone is also said to run on Snapdragon 820 chipset and sport a metal unibody design with water-resistance. The Nokia Android phone is likely to be unveiled at the Mobile World Congress 2017 expo at Barcelona in February.
WhatsApp beta gets video streaming feature
The WhatsApp beta version for Android is now letting users stream videos they receive on the app. The feature, currently in its test phase, allows beta users to watch a video via streaming on Wi-Fi or mobile data while it is still downloading. WhatsApp beta testers can try out the feature by updating the app to v2.16.354 and tapping the Play icon instead of the download button; at the bottom of the video dialogue box, the size of the video will be written.
Facebook India user base crosses 166 million
After announcing that WhatsApp's India user base has crossed 160 million, Facebook has revealed that it now has more than 166 million monthly active users in the country. The company also announced that it has 159 million monthly mobile active users, 85 million daily active users, and 81 million mobile daily active users in India, which Umang Bedi, Facebook's Managing Director – India and South Asia called its "most critical and strategic market."
Xiaomi executive denies Mi MIX Nano is under development
Xiaomi's marketing manager Zang Zhiyuan has shot down hopes of many a fan by saying that the company is not working on a smaller version of its Mi MIX concept smartphone. This comes just days after reports of the company developing a smartphone called Mi MIX Nano hit the rumour mill. The purported smartphone is said to have a 5.5-inch display with 90 percent screen-to-body ratio, Snapdragon 821 processor, 4GB of RAM, and 64GB internal storage, among other features.
Donald Trump says he has spoken to Tim Cook about making products in US
US president-elect Donald Trump has revealed that he has spoken to Apple CEO Tim Cook about manufacturing products in the US. Apple, however, has not confirmed the conversation between Trump and Cook yet. Bringing manufacturing jobs back to the US was among the major campaign promises made by Trump in the run-up to the elections. Apple manufactures most of its products and components in countries such as China.
Tags: HTC India, HTC, HTC Desire 10 Pro, Paytm, Paytm App POS, Nokia Android phones, Nokia Android phone, Nokia, WhatsApp, WhatsApp Beta, Facebook India, Facebook, Facebook India User Base, Xiaomi, Xiaomi Mi MIX, Xiaomi Mi MIX Nano, Donald Trump, Apple, Tim Cook
["Source-Gadgets"]