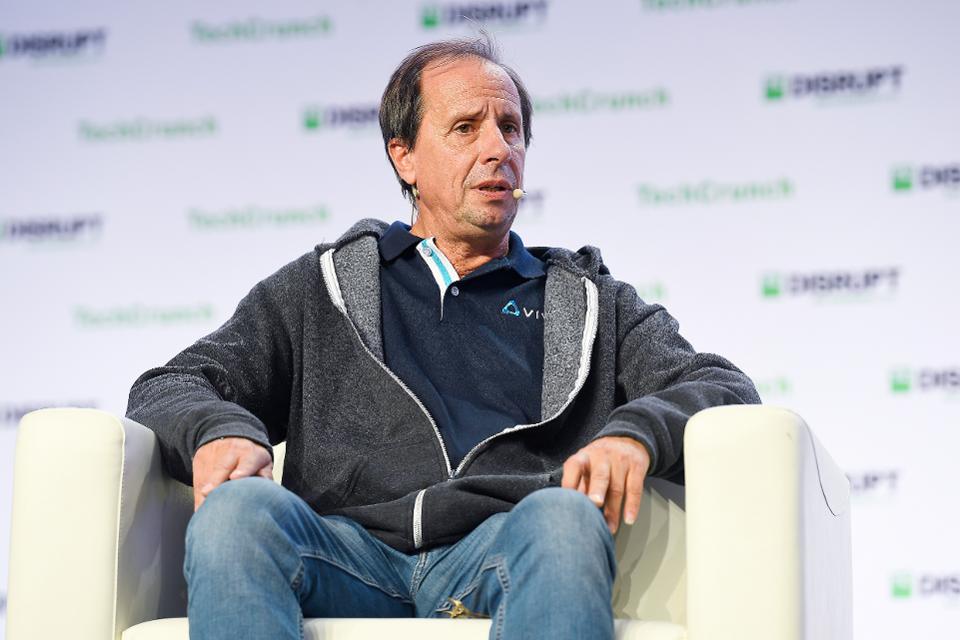 Smartphones by HTC, a Taiwanese brand that once commanded a 10.7% share of the market, have stood out less and less over the past few years as rival developers offer pretty much the same Android devices. The competition didn't used to stop HTC from selling stand-out models such as the the One M8. Now analysts tip it to try again with smartphones designed for 5G wireless technology, a new industry rage.
The Taiwanese firm should excel this time by making 5G handsets priced well below the high-end range while still allowing for the fifth generation wireless protocol's chief advantages, tech experts say. HTC is investing R&D money now in 5G, they add, auguring a technologically solid product line.
"The best HTC phones could be one of the 5G phones on the way," says Eddie Han, senior industry analyst with the Market Intelligence & Consulting Institute in Taipei. The company hopes to diverge rather than compete, Han says. "It is a matter of escaping from the intense Android phone competition and looking for a new blue ocean," he says.
HTC could release its first 5G model next year and charge no more than $333 for the "entry-level" device, he forecasts.
New wireless protocol, 5G, gives an ailing brand a new start
Some credit HTC with making some of the best early Android phones, contributing to the company's 10.7% share logged in 2011. Those devices launched the 22-year-old Taiwanese firm's reputation for solid hardware on a level with Samsung and Sony. Then, over the years, a lack of marketing combined with rising competition from Chinese phone handsets and a global slowdown in phone buying cut into HTC's profits, as the experts tell it. HTC has evidently slowed high-end phone production to a forecast one new model released per year as of 2019.
The past four years were financially punishing as well. HTC laid off 1,500 of its employees. Another 2,000 workers left when HTC sold its design team to Google for $1.1 billion. The latest market share is below 1%, according to tech research firm IDC. The company reported a loss of $72 million in the second quarter of this year.
Phones made for 5G networks will be able to upload and download data faster, tech media reports such as this one say. Users of 5G will compete less for bandwidth in crowded places and little lapse between their commands and device responses. Shipments of 5G phones across brands will go from 0.5% of total handset sales this year to 26% in 2023, news website Telecomlead forecasts.
HTC's new CEO Yves Maitre told a TechCrunch event reported here he sees 5G at "turning point" by 2025. Some of the company's in-house R&D would mesh with the company's development of virtual reality gear for the growing enterprise market. New findings in 5G would also help update a hub that HTC started selling this year for hiccup-free streaming and gaming. The hub has received a generous share HTC's investment capital, says Joey Yen, associate research director with IDC in Taipei. The company declined to comment for this post.
HTC tipped to keep the price down
HTC would make low-end 5G smartphones to avoid competing directly with the flagship devices of Apple, Samsung and Chinese brands, says Kiranjeet Kaur, senior research manager with IDC's Asia-Pacific Client Devices Group. "I would think a low-end to mid-range 5G smartphone from HTC would stand a better chance than competing head on with the big boys," Kaur says.
Cheaper handsets will find an ally in the first quarter next year when MediaTek, a Taiwanese firm long known for supplying chips to less expensive phones, starts to sell 5G processors.
Initial consumers of the lower-end 5G phones should include those who need fast speeds to play games or watch videos and sports, Kaur says. Some of those consumers could be from China, she forecasts, pointing to a massive market. "Early adopters would be those who are heavy consumers of these services," she says. The first HTC 5G phone is tipped by this Taiwan media report to unveil in February.