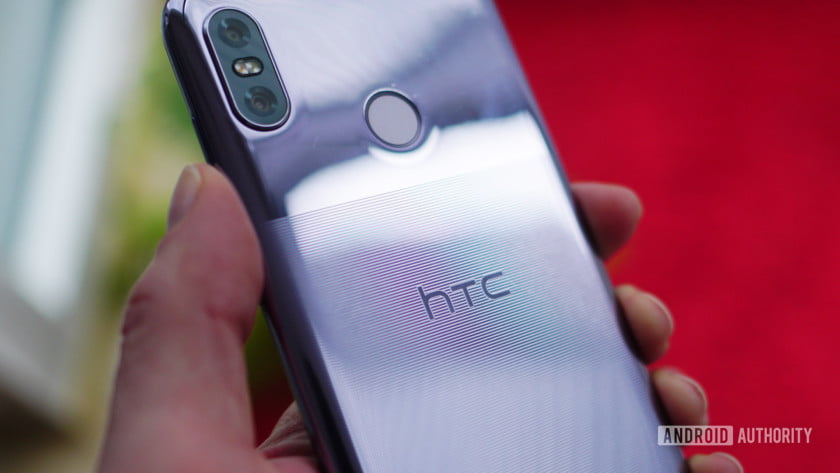 HTC hasn't released a smartphone after the upper mid-range HTC U19e which released back in June. The HTC Wildfire X launched in August doesn't count because it was not made by the company, but rather by a brand licensee. Both phones were pretty forgettable and failed to make any sort of a mark in the smartphone space.
Now, HTC's newly appointed CEO, Yves Maitres, has confirmed to TechCrunch that the company is once again looking to make "premium" smartphones.
Talking on stage at TechCrunch Disrupt, Maitre admitted that the company has dropped the ball when it comes to smartphones.
"HTC has stopped innovating in the hardware of the smartphone," he told the audience at the event. "And people like Apple, like Samsung and, most recently, Huawei, have done an incredible job investing in their hardware. We didn't, because we have been investing in innovation on virtual reality."
However, the CEO admitted that HTC hasn't pressed the eject button on its smartphone strategy just yet. He said that the company wants to make "premium" smartphones for "countries with higher GDP."
The statement seems vague and doesn't really inspire confidence in HTC's struggling smartphone business. The company posted losses for five consecutive quarters, the last one being Q2 2019.
While it continues to grow its VR business by launching products like the Vive Cosmos VR headset and subscription service Viveport Infinity, the company's smartphone vertical is more or less directionless.
A long way from smartphones
HTC's smartphone business took a turn for the worse after 2011. At the time, HTC was the the largest smartphone vendor in the US, ahead of Samsung and Apple. It was also the fifth largest smartphone vendor in the world, in terms of global sales that year. However, the rise of Chinese brands like Huawei and ZTE, as well as increased competition from Samsung and Apple, brought HTC down to its knees in the smartphone space by 2012.
Whatever good was left at HTC's mobile division was acquired by Google in 2018. Google took upwards of 2,000 engineers and support staff from HTC in a billion dollar deal and put them to work on designing its own Pixel devices.
Since then, HTC launched a number of smartphones, including the blockchain-focused HTC Exodus. Surprisingly, HTC said that the phone met the company's sales expectations, and committed to launching a successor to the device in 2019. However, global smartphone shipment figures have had no impact from HTC's offerings and the company does not even figure in the top 10 smartphone vendors in the world
Turning a new leaf
Despite no real smartphone numbers to show off, HTC's new CEO seems hopeful of the future .
"HTC made a mistake in terms of timing. It is a difficult mistake and we are paying for that, but we still have so many assets in terms of innovation, team and balance sheets that I feel we are recovering from the timing mistake," Maitres told TechCrunch.
He promised that HTC would aim to bring "best in class" hardware and photography when it comes to its mobile business.
That said, Maitres believes 5G to be a roadblock to growth. He said that a lot depends on how fast carriers adopt the new network technology. He concluded by saying: "I believe that 2025, probably even earlier will be the turning point. We are dependent on carrier deployment speed."
["source=androidauthority"]