If you have been keeping a close eye on the news section, then you surely remember the mystery Huawei smartphone that popped up in a GFXBench score card yesterday. The test itself was failed and held no indication of performance, but the specs sheet of the Huawei NXT-AL10 was revealed and by all accounts, it looks to be the eagerly-anticipated Huawei Mate 8, powered by the company's new SoC – the Kirin 950.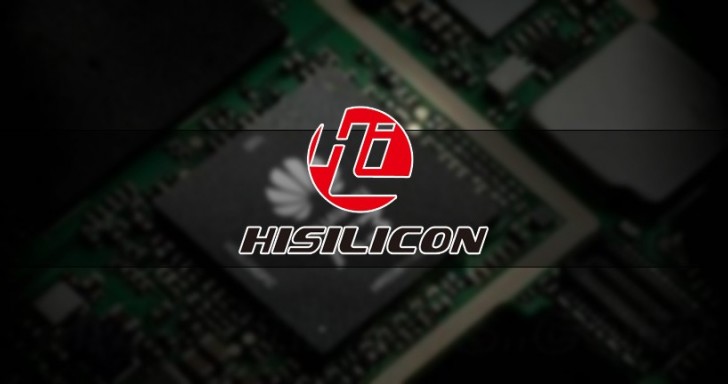 Today, a new GeekBench leak, bearing the same NXT-AL10 model number offers a new twist to the story. This time around, there is a performance score and it is quite flattering for the Kirin 950, which managed a whopping 1710 points on single-core performance and 6245 on multi-core. Now, these numbers might not be a hundred percent accurate, especially since it's a pre-production unit and there is even a mismatch in the frequency between the two benchmarks (GeekBench says 1.8 GHs, while GFXBench lists 1.2 GHz), so it is early to say whether this does the Kirin 950 justice.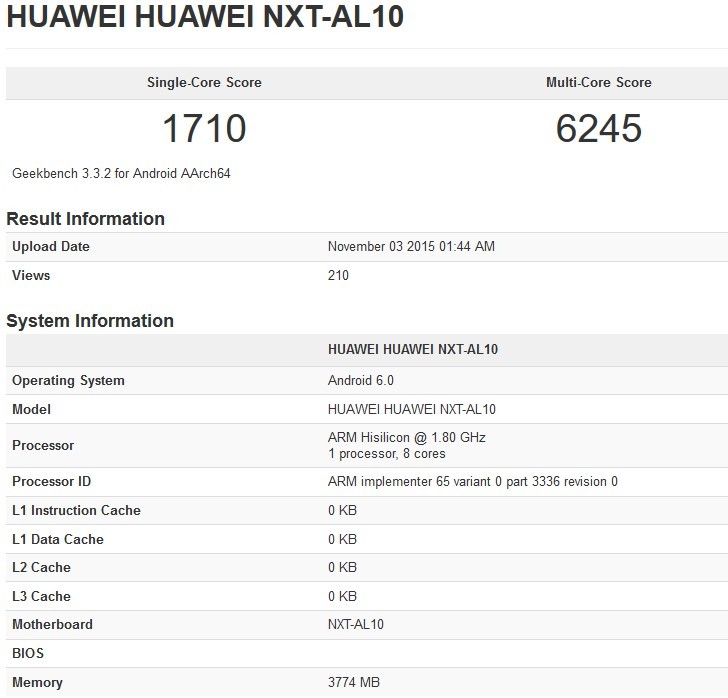 Still, if we have to make some preliminary comparison, it looks like the new Kirin 950, obliterates Samsung's current crown jewel – the Exynos 7420, which can do about 1486 points on single core tests and 4970 on multi-core. That is an impressive achievement, especially considering HiSilicon's track record of putting out underpowered chips. Still, it is not exactly fair to pit an upcoming chip against one that is already being used today and other chip vendors also deserve some attention. You might find the following table helpful, but bear in mind that the scores are preliminary.
| | | |
| --- | --- | --- |
| Chipset | Single-Core | Multi-Core |
| Samsung Exynos M1 Mongoose – 2.3GHz | 2,294 | 6,908 |
| Samsung Exynos M1 (Mongoose) – Power Saving | 1,710 | 4,896 |
| Samsung Exynos M1 (Mongoose) – Ultra Power Saving | 1,100 | 3,209 |
| Samsung Exynos 7420 | 1,486 | 4,970 |
| Apple A9 | 2,487 | 4,330 |
| HiSilicon Kirin 950 | 1,710 | 6,245 |
| Qualcomm Snapdragon 820 | 1,731 | 4,970 |
The Apple A9, for instance scores a hefty 2,487 points on single core and 4,330 point on all cores and Samsung's upcoming M1 Mongoose custom-core SoC is said to be capable of up to 2,294 points on single core and 6,908 points on multi. Also, the Qualcomm Snapdragon 820 has to be mentioned with reported GeekBench scores of 1731 points and 4970 points, respectively. And last, but not least, there is the MediaTek Helio X30, which is already rumored, despite the fact that its predecessor – the X20 is still on its way to user markets. With its unique four-cluster deca-core design, it also shows benchmark-breaking potential.
["source-gsmarena"]