Apple just released iOS 12.1 that aims to fix some irritating issues such as the "soft selfies" bug on the new iPhone XS and XS Max and also brings the controversial throttling feature for the iPhone X and iPhone 8. But that it also comes with a lockscreen exploit that lets you access contacts without unlocking the phone.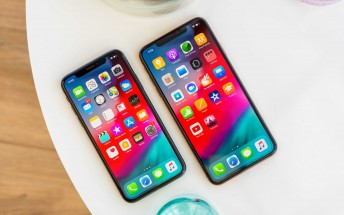 Just hours after the release of the iOS 12.1, researchers were able to bypass the lockscreen by using FaceTime's new group feature as shown in the video. The exploit grants you access to the full contact list.
This is not the first time iOS has had problems with the lockscreen security – the most recent one involved the recent photos gallery. We hope it gets fixed quickly as Apple typically acts fast with these things.
["source=gsmarena"]