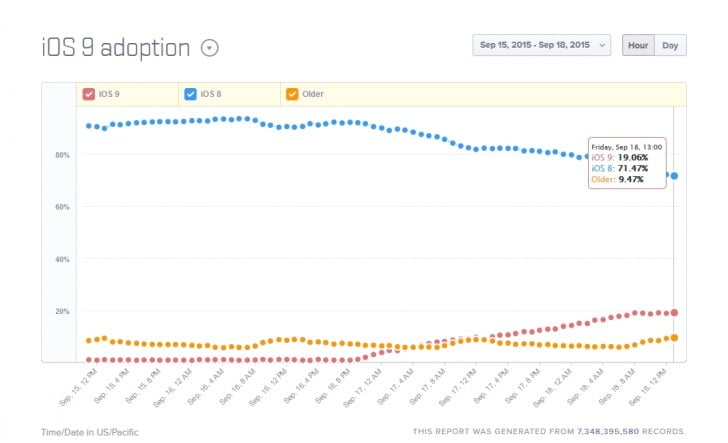 Apple's new iOS 9 has only been widely available to users for about three days and according to statistics by mixpanel, it already has about 20% adoption rating. That is a truly impressive rate, especially compared to rival Android, which is still dealing with major fragmentation with about 37% Lollipop dissipation and around 38.5% for KitKat and 21.5% still on Jelly Bean.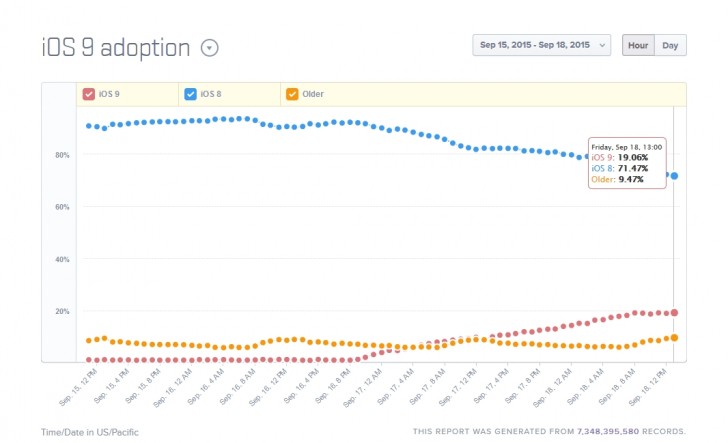 That stems directly from the main philosophy of Apple – it has always operated on a closed and tight production process, where it has full control over updating the firmware of its products.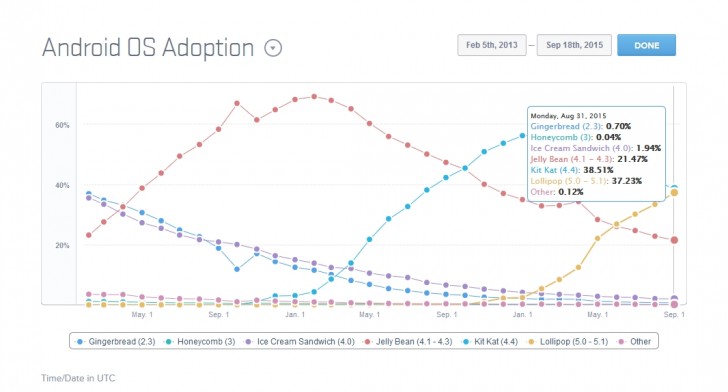 If you have an iOS9-compatible device, but haven't tried it yet, we really encourage you to do so as it brings quite a few niceties. There's a new font throughout, a new multitasking app switcher, an improved Siri, split-screen multitasking for the newest big iPads, as well as a new News app built-in. The new Wallet app lets you store credit cards and reward cards in the same place for use with Apple Pay, and the Notes app has been revamped too.
["source-gsmarena"]