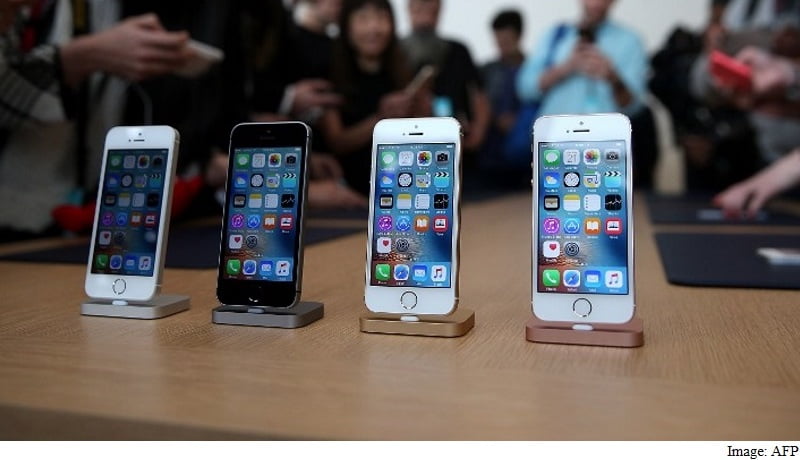 It's no secret that Apple is one of the most valuable companies in the world today, especially for this gang of robbers who decided to steal a bunch of iPhones and make a little profit. On Tuesday, a group of seven unidentified individuals robbed a busy store in Natick, Massachusetts and made away with 19 iPhones worth $13,000 (roughly Rs. 8,69,000), according to a report.
The The MetroWest Daily reports that the group was caught on the store's security camera. The footage shows seven individuals in hoodies, believed to be in their teens, entering the mall and making their way to the Apple Store. After gathering around the display tables where the iPhones are placed, the group managed to grab 19 iPhones before scrambling out. The whole incident was over in less than a minute, which suggests that the robbery was well planned out.
The Natick police are investigating the incident and believe the group might be connected to a similar event which occurred a few weeks ago in Hingham. In fact, there have been a string of such iPhone-related incidents over the past few weeks. Earlier in 2016, a total of 59 iPhones were stolen from New York Apple Stores by individuals disguised as employees. In September, two people were arrested for robbing a truck carrying over 1,000 iPhone 5s mobile phones worth Rs. 2.25 crores in Delhi, India.
Apple recently decided to remove tethers from its iPhones in various stores across the US. The company wanted the display units to feel more personal for potential buyers, and getting rid of the attached cable was one way of doing that. Invisible alarms are enabled on all these devices to prevent theft. The iPhones displayed at the Natick store, however, were tethered and the group cut the security cords for each before exiting the store.
Tags:
["source-ndtv"]