The saga of the still unannounced Lenovo Vibe X3 continues. So far we've heard that this may have been codenamed Lemon X. Then again, the Lemon X could be another device. Anyway, we've seen leaked renders allegedly showing the Vibe X3 a few days ago, and now the exact same handset has been both certified by TENAA and handled in a couple of hands-on photos from a Chinese expo.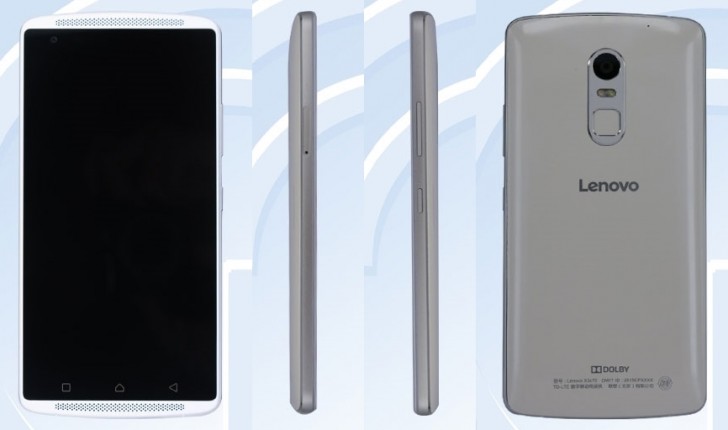 First off, the new TENAA certification is odd, because it's been seemingly done once before for the Vibe X3 – and for a unit that actually had the name Vibe on its back. On the other hand, the new phone, the one certified now, has different specs. So the plot thickens.
A while back a Lenovo X3 got benchmarked, and it boasted the exact same specs as the newly certified device. Confusing indeed. If this is the Vibe X3, then expect it to sport a 5.5-inch 1080p touchscreen, Qualcomm's Snapdragon 808 SoC with hexa-core CPU, 3GB of RAM, 64GB of storage, a 21 MP rear camera with dual-tone flash, an 8 MP selfie shooter, 4G LTE, dual-SIM functionality, and a 3,500 mAh battery. It runs Android 5.1.1 Lollipop.
Its dimensions are 154 x 76.4 x 9.4 mm and it weighs 175g. As you can see, it has a fingerprint scanner on the back and two stereo speakers on the front.
This device (whether it's the Vibe X3 or not) has also been seen in the flesh at the 2015 China Telecommunications Exhibition, an encounter which thankfully resulted in the two hands-on shots you can see below.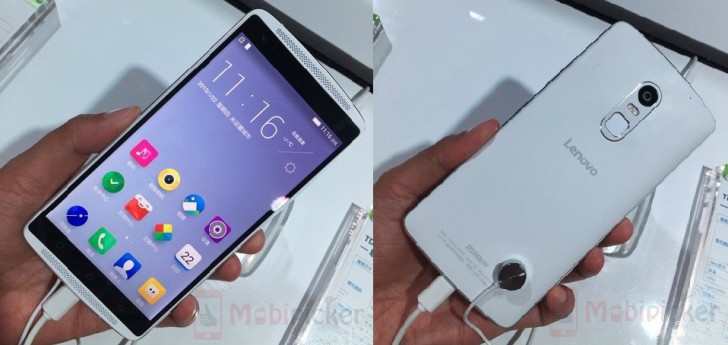 This phone definitely seems to have been designed with heavy input from Motorola employees, since it looks closer to a Moto device than past Lenovo offerings. Hopefully it will become official soon.
["source-gsmarena"]